Judicial facilities destroyed in war ' shows alarming collapse' of Sudan's justice system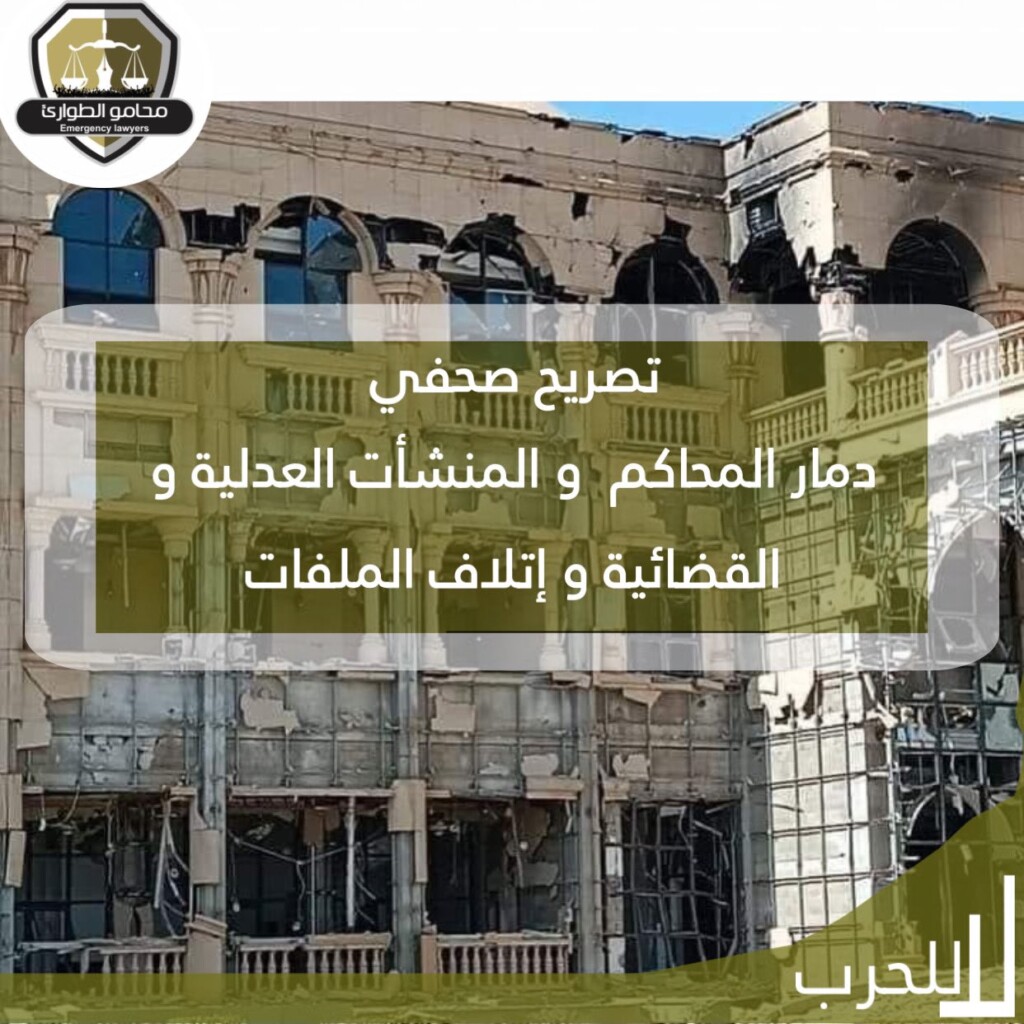 Khartoum – May 23, 2023
---
Emergency Lawyers reported the bombing, looting, and destruction of eight judicial facilities in the ongoing war, which can have a severe impact on ongoing court cases and the wider justice system in Sudan.
"This means the loss of the rights of the litigants, which shows the alarming collapse of the justice and judicial system in the country," the Emergency Lawyers said in a press statement on Friday.
Among the judicial institutions that were bombed were the presidency of the judiciary and a number of trial chambers.
People who are fighting a legal case might have lost access to their records, documents, and evidence.
"We call on the parties to the armed conflict not to prejudice the justice and judicial institutions and to preserve and protect these facilities," the lawyers said.
Recently, both the Sudan Armed Forces (SAF) and the Rapid Support Forces (RSF) reportedly detained "hundreds of activists and volunteers" in the country's capital, sparking concerns from rights groups, including the Emergency Lawyers, about the deteriorating justice situation in Sudan.