IOM: Aid reaching Sudan's displaced but 'much more needs to be done'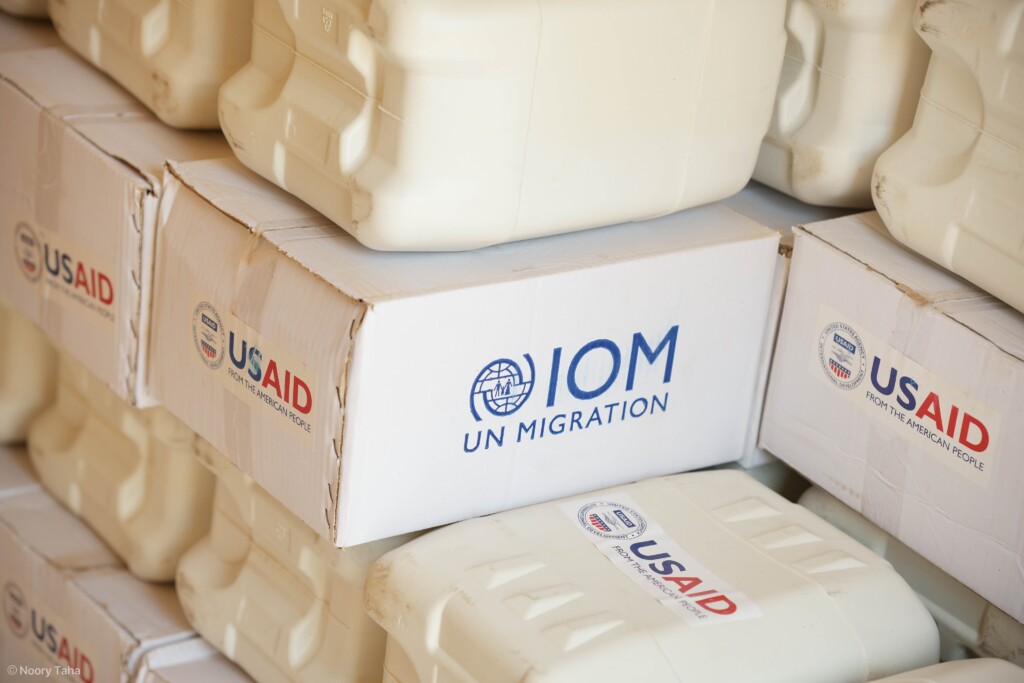 The UN Organization for Migration (IOM) says that while they have been able to provide some aid to people displaced by the war in Sudan, "much more still needs to be done". In posts on X (formerly Twitter), the IOM says that a convoy arrived in Wad Madani on Tuesday carrying humanitarian aid with the support of USAID, to reach over 21,000 displaced people. "Secure and immediate access is crucial to reach those in need," the IOM says.
The organisation also says that in Kassala, "over 5,000 people have been reached with essential supplies, including blankets, sleeping mats, mosquito nets, and kitchen sets.
In his most recent address to the UN Security Council, UN High Commissioner for Refugees Filippo Grandi lamented that six million people have fled their homes in Sudan.
While the May 11 Jeddah Declaration of Principles to Protect the Civilians of Sudan commits both warring parties to allow unhindered humanitarian access, and protecting civilians and their human rights, reports of human right violations and atrocities abound throughput the conflict.
As reported earlier today by Radio Dabanga, the international community has reacted with revulsion at reports of mass atrocities including murders, detentions, and looting of civilian homes and property, allegedly committed by Rapid Support Forces (RSF) paramilitaries, in the wake of the militia's capture of the base of the 15th Division of the Sudan Armed Forces (SAF) in the West Darfur capital of El Geneina on Saturday.
The facilitators of the Jeddah negotiation platform have voiced 'regret' that the Sudan Armed Forces (SAF) and paramilitary Rapid Support Forces (RSF) have been unable to agree on the implementation of a ceasefire during the first round of talks, however the facilitators confirm that "agreement has been reached on steps to facilitate increased humanitarian assistance and the implementation of confidence-building measures". The UN Humanitarian Coordinator in Sudan said in a separate statement that these are "promises that must be kept."