Sudan war: SAF-RSF clashes rock Omdurman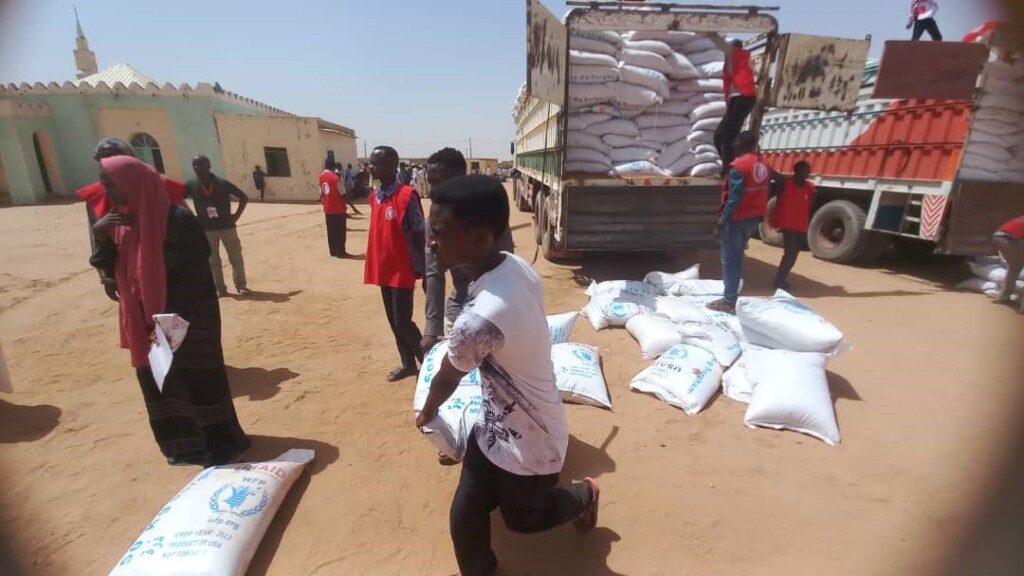 Clashes between the Sudan Armed Forces (SAF) and the paramilitary Rapid Support Forces (RSF) in the El Thawra and Ombadda neighbourhoods of Omdurman resulted in multiple casualties, yesterday morning.
Medical volunteers on the scene swiftly transported the injured to El Nau Hospital in Omdurman for urgent medical care, as reported by local sources.
Eyewitness accounts told Radio Dabanga that intense bouts of fighting involving both light and heavy weaponry echoed across various parts of Omdurman.
The situation worsened as airstrikes targeted locations near the Wad El Bashir Bridge in Ombadda, shrouding the area in billowing clouds of smoke.
Widespread disruptions in the communication networks exacerbated the crisis, severely impacting residents.
Both Zain and MTN networks experienced significant outages, hindering residents' ability to stay connected and worsening the challenges already facing the community.
East Darfur oilfields
The paramilitary Rapid Support Forces (RSF) maintained their occupation in the East Darfur oilfields of Zarga Um Hadid in Adila, and the Shag Omar in Abu Karinka for the fourth consecutive day, following their initial attack on Sunday.
According to local reports, engineers and workers were permitted to leave the fields after mediation by the *Native Administration.
The areas surrounding the oilfields experienced a two-day interruption in the communications network, exacerbating the challenges faced by the local population.
In Abu Karinka, residents of the Jad El Seid locality expressed deep concern over a severe drinking water crisis due to the suspension of water stations for the past two days, forcing them to cope with limited access to essential resources.
The RSF's assault on the East Darfur oilfields is part of their ongoing efforts to expand their presence in strategic strongholds in Sudan's western region, a campaign initiated since early October.
This situation is compounded by the fact that parts of East and South Darfur have been disconnected from telecommunications for several months, posing significant challenges to residents and exacerbating the humanitarian crisis in the region.
---
*The Native Administration was instituted by British colonial authorities seeking a pragmatic system of governance allowing for effective control with limited investment by the rulers. State-appointed native administration leaders executed policies, collected taxes, and mobilised labour on behalf of the central government. According to the Darfur Bar Association, the Native Administration during the rule of dictator Omar Al Bashir (1989-2019) did not represent the real community leaders.