Health workers' payroll stolen in Central Darfur robbery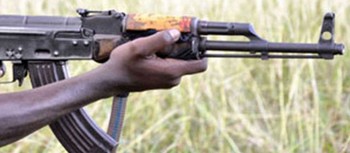 ---
Armed men made off with 'millions of Sudanese Pounds' after a commercial vehicle was subjected to armed looting on the road between Um Kheir and Garsila in Central Darfur on Sunday.
Deputy Chairman of the Chamber of Commerce in the locality, Ishag Yousef, told Radio Dabanga that gunmen opened fire on a vehicle carrying passengers on the road between Um Kheir and Garsila, which damaged the tyres and forced it to a halt.
He explained that the gunmen stole the salaries of health insurance workers, amounting to SDG 2 mln, in addition to cash and mobile phones from the rest of the passengers, before fleeing. He indicated that a report was opened with the Um Khair police.
As previously reported by Radio Dabanga, two displaced people were reportedly attacked and robbed by a group of armed men on motorcycles, leaving one of them seriously injured, in Sirba in West Darfur, on Sunday.
In an interview with Radio Dabanga, displaced people from the camp reported that the victims, Mahdi Malik was shot in the hand, whilst Ishag Ahmed was stabbed in the back and chest with a knife, causing serious injuries. After they were intercepted by the three armed men on motorcycles, they proceeded to "steal their mobile phones and money".