Dozens dead and injured in South Darfur SAF-RSF clashes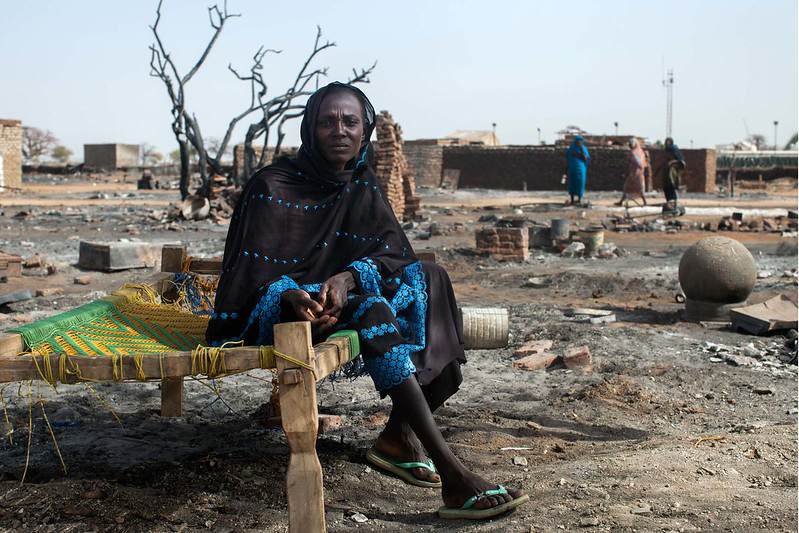 KASS / ZALINGEI / EL GENEINA –
---
Heavy fighting between the Rapid Support Forces (RSF) and the Sudan Armed Forces (SAF) left at least 30 dead and several injured in Kass in South Darfur on Thursday. The humanitarian situation in Darfur is quickly deteriorating.
Sources told Radio Dabanga from Kass, north-east of the South Darfur of capital Nyala yesterday that "bloody clashes in the town broke out on Thursday. More than 30 people were killed and many more injured.
The spokesperson for the RSF claimed in a statement on Thursday that they defeated a SAF unit near Kass. "Dozens of SAF soldiers surrendered. The RSF seized a large quantity of military equipment and vehicles."
Posts on social media reported that the RSF also assaulted people living in the area.
Humanitarian situation
In Zalingei, capital of Central Darfur, that witnessed a brutal attack by RSF soldiers in end June, the situation is quickly deteriorating. There is a large shortage of medicines and other medical supplies. Communication networks are not working.
The director of the Health and Social Welfare department of the Darfur Regional Government, Abdelbagi Mohamed, told Radio Dabanga on Friday that the situation in all five states of Darfur is catastrophic. "Food stocks have run out and urgent humanitarian intervention is needed," he said.
Representatives of the Sudanese Red Crescent (SRC), the UN Children's Fund (UNICEF) and the Chad Red Cross on Thursday met in Adré, a border town in neighbouring Chad where thousands of West Darfuri sought refuge from the violence in their home areas, to discuss how best to support the refugees.
The International Committee of the Red Cross and Red Crescent Societies launched two emergency appeals in response to the crisis in Sudan, one to support the SRC to help displaced people inside Sudan, and another to support the societies in the six neighbouring countries hosting Sudanese refugees.