♦ Sudan: This week's news in brief ♦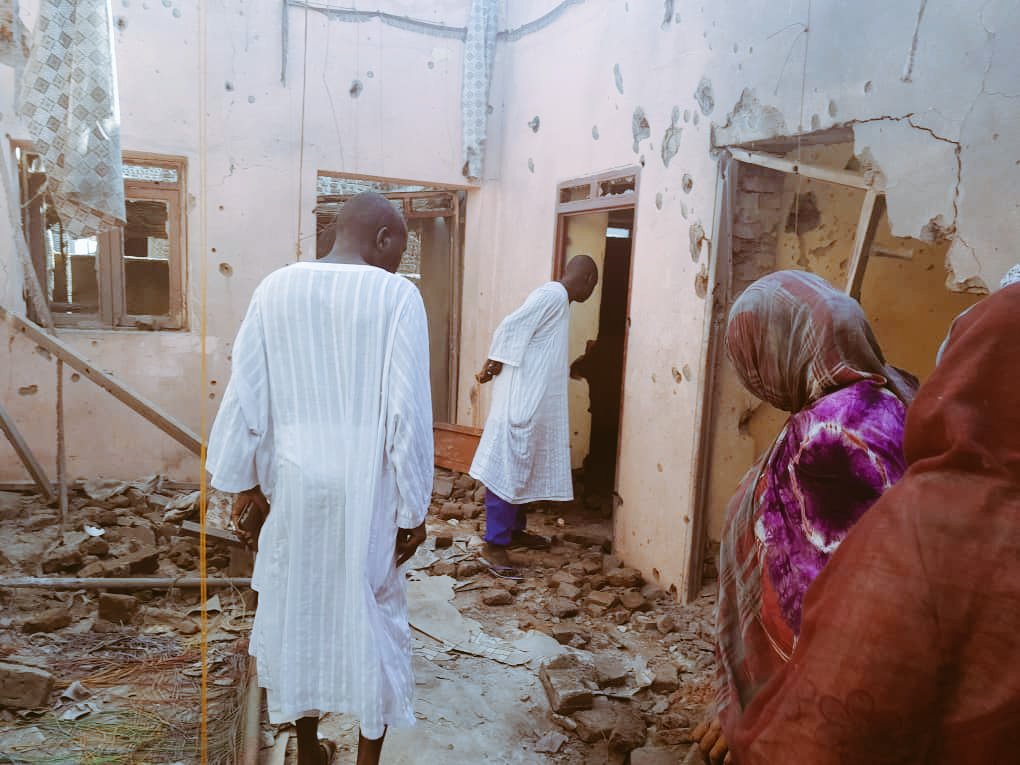 ---
A compact digest of the past weeks' most-read highlights, from the heart of Sudan. Subscribe to receive this digest weekly in your inbox.
---
Recent clashes cause deaths and injuries in South Darfur and more displacement in North Darfur
21/08/2023 – NYALA / EL FASHER Heavy fighting and artillery shelling between the Sudan Armed Forces (SAF) and the Rapid Support Forces (RSF) continued in Nyala, South Darfur, as it did elsewhere in Sudan. Displacement from El Fasher and nearby localities in North Darfur increased.
The Nyala Emergency Room reported that the number of injuries is large and exceeds the capacity of the Turkish Hospital, the only hospital in Nyala that is not out of service. They said that there have been many deaths since fighting renewed and that it is very difficult and dangerous to transport injured people to the hospital because of the fighting. There is also an acute shortage of health personnel and equipment.
---
Save the Children warns of cholera outbreak in Sudan capital
09/08/2023 – LONDON Thousands of corpses are reported to be decomposing on the streets of Khartoum, with mortuaries at breaking point due to power outages and insufficient capacity to store the bodies, putting families and children at increasing risk of diseases, Save the Children warned.
"A horrifying combination of rising numbers of corpses, severe water shortages, non-functioning hygiene and sanitation services, and lack of water treatment options are also prompting fears of a cholera outbreak in the city," the London-based international organisation warned in its press release. "Prolonged power shortages have left the city's morgues without refrigeration, leaving bodies to decompose in the heat, and causing the risk of major diseases outbreaks in the city."
---
Activist 'Tupac' tortured again in Sudan police custody
23/08/2023 – ED DAMER Mohamed Adam aka Tupac, an activist charged with killing a police officer last year, is currently being held in Ed Damer, capital of in River Nile state in northern Sudan. He was transported from Atbara to the prison of El Damer "shackled and bleeding".

Child soldiers reported in Sudan battles
22/08/2023 – KHARTOUM Fighting in El Shajara area of western Khartoum continued following an attack on El Shajara Armoured Corps by the RSF. The Darfur Bar Association (DBA) reported instances of child soldiers fighting for both parties of the conflict in El Shajara.

Women's vigil in North Darfur capital decries healthcare collapse
18/08/2023 – EL FASHER Women's activists organised a vigil in the North Darfur capital, El Fasher, on Thursday to protest the deteriorating healthcare conditions and what they called the failure of the Ministry of Health and the state government to support the Specialised Maternity Hospital. Shortages of medicines and equipment at hospitals have become a country-wide crisis.

Sudan war: No respite to shelling in Khartoum and Darfur
16/08/2023 – KHARTOUM / NYALA Renewed clashes in Nyala, capital of South Darfur, between the Sudan army and the RSF entered their fifth consecutive day on Tuesday. Shelling persisted in the capital, Khartoum, and its sister city Omdurman, killing at least 11 civilians.

More mass graves found in West Darfur, RSF accused of demolishing camps
14/08/2023 – PORT SUDAN Civil leaders in West Darfur have uncovered 30 hidden mass graves containing roughly one thousand bodies of victims of the ongoing attacks on the state capital El Geneina since last April. The RSF have been accused of deliberately obscuring evidence of war crimes and demolishing camps for displaced people.

'Nearly 14 million children in Sudan in need of aid'
08/08/2023 – NEW YORK / KHARTOUM / PORT SUDAN / ADRÉ (CHAD) / KOSTI According to UN agencies, at least 24 million people across Sudan require aid, which is more than half of the population. The majority is facing severe hunger and six million people are on the brink of famine. Around 14 million children need humanitarian aid. Three million under-fives are malnourished. "The UN and 93 humanitarian partners have been delivering aid wherever they can."

South Darfur lawlessness: 'Most vulnerable worst hit'
03/08/2023 – NYALA / MERSHING South Darfur's capital of Nyala experienced a temporary calm following intense clashes between the SAF and the paramilitary RSF, which continued into the early hours of Wednesday. However, various reports have since emerged of killings, rapes, and looting, given the complete breakdown of the region's infrastructure and security apparatus.

Tragic stories from Sirba as violence in West Darfur spreads
01/08/2023 – SIRBA / ADRÉ People who managed to flee Sirba in West Darfur speak of ethnic cleansing and report tragic details of the attacks by the RSF and allied Arab gunmen on the town, which fell into RSF hands last Wednesday. Murnei, also in West Darfur, has reportedly been experiencing similar violence.