USA imposes sanctions 'to promote accountability in Sudan'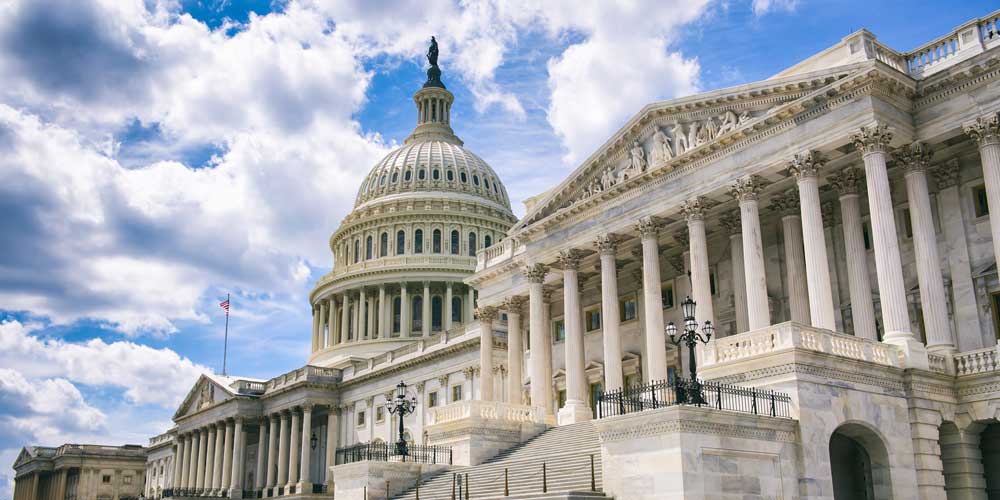 ---
The USA today imposed visa restrictions on "specific individuals in Sudan, including officials from the SAF, RSF, and leaders from the former Omar Al Bashir regime, responsible for, or complicit in, undermining Sudan's democratic transition". US sanctions have also been imposed on four companies "generating revenue from, and contributing to, the conflict in Sudan".
In a press statement today, US Secretary of State Anthony Blinken, says that as directed by US President Joe Biden in his May 4 Executive Order, "today we are holding accountable the Sudanese Armed Forces (SAF), Rapid Support Forces (RSF), and entities under their control for actions that threaten the peace, security, and stability of Sudan".
Blinken says the USA is implementing three specific measures to promote accountability for the actions committed by the two forces, including imposing visa restrictions, levying economic sanctions, and updating our business advisory for Sudan.
"These actions are in response to SAF and RSF violations of the obligations they undertook in Jeddah: looting, occupation of and attacks on civilian residences and infrastructure, use of aerial bombardment and artillery, attacks and prohibited movements, and obstruction of humanitarian assistance and essential services restoration," Blinken says.
"We are designating Al Junaid company, an RSF-affiliated gold mining company that operates a series of mines in the Darfur region. The RSF is using the revenue generated from these mines to procure equipment for the RSF. Tradive General Trading, which the RSF utilises to procure equipment for its forces, will also be designated.
"The USA is taking additional action by designating the Sudanese government-controlled entity Sudan Master Technology, which is a major shareholder in three companies involved in producing weapons and vehicles for the SAF. We are also designating state-operated company Defence Industries System, which produces and procures equipment and weapons for the SAF," Blinken says
Finally, Blinken says that the Departments of State, the Treasury, Commerce, Labour, and the US Agency for International Development issued an update to the Business Advisory, originally introduced in May 2022, to highlight growing risks to US businesses and individuals exacerbated by the conflict. These include trade in gold from a conflict-affected area, business potentially conducted with SAF and RSF-owned entities, and other concerns."
White House
In a separate statement from the White House today, Jake Sullivan, national security advisor to President Joe Biden, says "the ongoing fighting in Sudan between the Sudanese Armed Forces and the Rapid Support Forces is a tragedy that has already stolen far too many lives—it must end".
Sullivan notes that "despite a ceasefire agreement, senseless violence has continued across the country—hindering the delivery of humanitarian assistance, and hurting those who need it most. The scope and scale of the bloodshed in Khartoum and Darfur, in particular, is appalling. And, the failure of the Sudanese Armed Forces and Rapid Support Forces to abide by the ceasefire only further deepens our concern that the people of Sudan will once again face a protracted conflict and widespread suffering at the hands of the security forces."
Sullivan underlines that "the USA will continue to do everything we can to prevent that from happening. On May 4, President Biden issued an Executive Order that expanded U.S. authorities to respond to the violence and help bring an end to the conflict. Today, we are following through by levying economic sanctions, imposing visa restrictions against actors who are perpetuating the violence, and releasing an updated Business Advisory on Sudan. These measures are intended to hold accountable those responsible for undermining the peace, security, and stability of Sudan.
"The Sudanese people did not ask for this war. The United States will continue to stand with them. We will continue to support their rightful demand for a transition to democracy. And working with our partners, we will continue to hold the belligerent parties accountable for their unconscionable violence and defiance of the will of the people," Sullivan concludes.
Executive Order
As reported by Radio Dabanga, on May 4, US President Joe Biden signed an Executive Order paving the way for the USA to impose sanctions on "certain persons destabilising Sudan and undermining the goal of democratic transition". The order extended existing sanctions, but did not impose any specific additional sanctions at the time. As pointed out by White House national security spokesperson John Kirby, however, "I wouldn't read it as a warning… it's the president setting up the proper authorities in case we want to use those kinds of tools."
In a statement following the signing, Biden called the current conflict in Sudan "a betrayal of the Sudanese people's clear demand for civilian government and a transition to democracy."
This chimes with calls from the international community. Writing for Atlantic Council, Ernst Jan "EJ" Hogendoorn says that economic sanctions are an appropriate course of action to pressure the warring parties to cease fighting and hand over power to a civilian government.
---
Under Section 212(a)(3)(C) of the Immigration and Nationality Act, these individuals will be subject to restrictions on visas to the United States under a policy covering those believed to be responsible for, or complicit in, undermining the democratic transition in Sudan. Certain family members of such persons may also be subject to these restrictions. Treasury's actions were taken pursuant to Executive Order 14098 , which authorizes sanctions on certain persons destabilizing Sudan and undermining the goal of a democratic transition. For more information, please see Treasury's press release .