Sudan's El Burhan meets Ethiopia PM in Addis Ababa, FFC-CC convenes in Cairo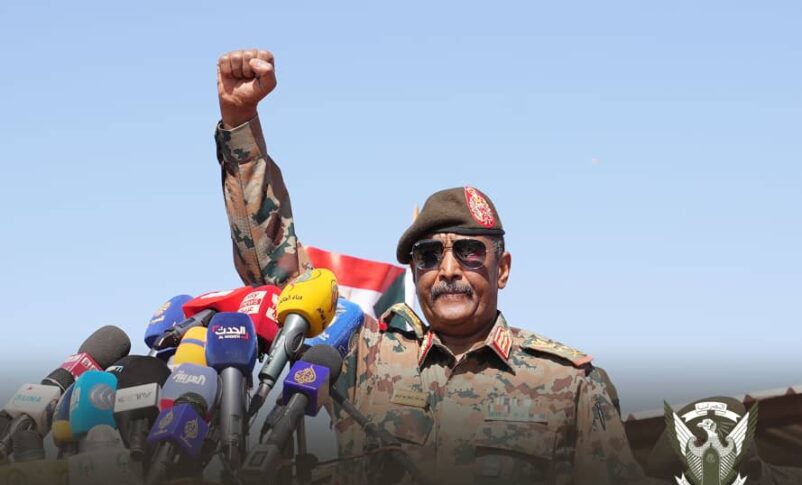 Sudan's Commander-in-Chief of the Sudanese Armed Forces (SAF) and President of the Sovereignty Council Lt Gen Abdelfattah El Burhan met with Ethiopian Prime Minister Abiy Ahmed Ali in his country's capital of Addis Ababa today, to discuss the Sudan crisis and commit to regional cooperation. The Executive Office of the Forces for Freedom and Change Central Council (FFC-CC) convened in Cairo to address political, organisational, and humanitarian matters.
According to a statement by the Sovereignty Council, the meeting dealt with the repercussions of the crisis in Sudan, where El Burhan "reviewed the violations committed by the Rapid Support Forces (RSF)", and affirmed his government's commitment to cooperate with initiatives from the African Union, Intergovernmental Authority on Development (IGAD), and the Saudi-American initiative, which facilitates the Jeddah platform.
Prime Minister Abiy Ahmed emphasised Ethiopia's dedication to maintaining security and stability in Sudan, and stressed the importance of collaborative efforts, support, and integration of initiatives to resolve the Sudanese crisis.
El Burhan also met with Moussa Faki, the Chairperson of the African Union Commission, to reiterate his "determination and cooperation with various initiatives to address the ongoing issues".
Simultaneously, the Executive Office of the Forces for Freedom and Change -Central Council (FFC-CC) kickstarted four days of meetings in the Egyptian capital, Cairo, on Thursday.
In his opening speech, Siddig El Sadig El Mahdi, a leader in the FFC-CC, outlined the agenda "which will cover political and organisational matters related to the FFC". Discussions will also encompass the humanitarian situation, aid delivery, transitional justice, violations, economic visions, reconstruction, reparations, compensation, and media-related issues.
El Mahdi renewed the FFC-CC's support for external efforts to end the war and called on warring parties to negotiate sincerely and responsibly for peace. He expressed gratitude to the Egyptian government for facilitating the meeting, and underscored "commitment to strengthening communication and cooperation, with the goal of ending the war and achieving peace".
Referring to the Civil Front to Stop the War, inaugurated in Addis Ababa last month, El Mahdi emphasised that "real unity among democratic and civil forces is crucial for ending the war".