Sudan war: fighting continues in Khartoum, battles resume in El Obeid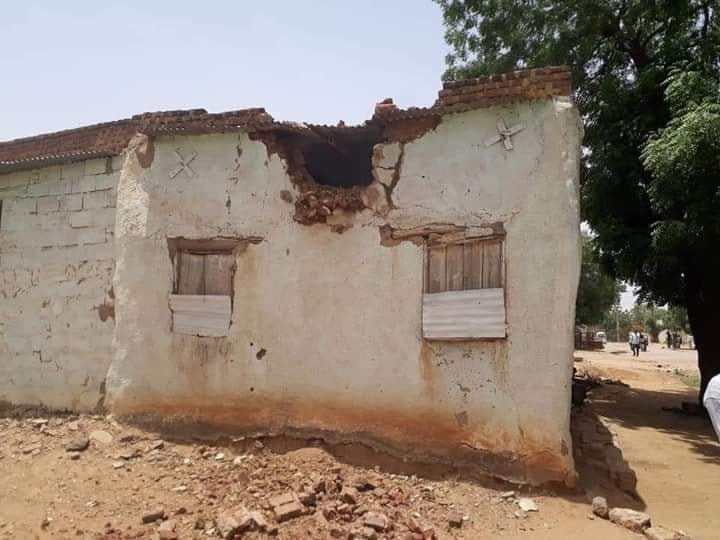 Clashes between the Sudan Armed Forces (SAF) and the Rapid Support Forces (RSF) continued in the Sudanese capital yesterday. A new RSF attack on the military base of El Aylafun was repelled by army forces. In El Obeid, capital of North Kordofan, a woman was killed and four people wounded in renewed battles.
Sounds of loud explosions in the vicinity of the General Command in central Khartoum accompanied by heavy pillars of smoke were reported yesterday morning.
Radio Dabanga sources in Omdurman reported continued heavy artillery shelling from the Karari military base since early morning. Residents of Ombadda El Sabeel confirmed the return of electricity, water, and communications networks after a five-day outage.
Heavy shelling also took place in Shambat and Halfaya in Khartoum North (Khartoum Bahri).
According to SAF spokesperson Brig Nabil Abdallah, army forces withstood a RSF attack on the El Aylafun military camp yesterday. Five RSF combat vehicles were destroyed on Wednesday.
The RSF attacked El Aylafun, least of the Blue Nile in southern Khartoum, in early October.
Sudan War Monitor reported on October 6 that the RSF drove the army forces out of the town. Military sources reportedly said that the army withdrew to make space for airstrikes and drone attacks. The town is home to a key pumping station along the oil pipeline that runs between South Sudan's oil fields and Port Sudan.
'Fleeing again'
Jebel Aulia, the most southern locality of Khartoum, located along the White Nile, witnessed a cautious calm yesterday, following heavy clashes on Tuesday and Wednesday.
A resident of Dar El Salam in the southern part of Jebel Aulia told Radio Dabanga that the neighbourhood (formerly a camp for displaced people from southern Sudan) is witnessing "waves of displacement again". People from El Kalaklat and the northern neighbourhoods of Jebel Aulia who had sought refuge from earlier attacks on their homes now had to flee again, he explained.
Yesterday, several shops and stalls at the Jebel Aulia market opened again. The vendors at smaller markets inside the neighbourhoods resumed their activities.
The Jebel Aulia Hospital gradually resumed work with limited capacity after a closure that lasted for more than two weeks. A number of pharmacies also opened their doors.
El Obeid
El Obeid, capital of North Kordofan, witnessed an exchange of shelling between the army and the RSF.
One woman was killed and four people were wounded, a listener told Radio Dabanga from the city. He said that "a state of calm" returned after the fighting stopped in the early afternoon. The El Obeid Central Market partially opened again.
The North Darfur capital has witnessed fierce confrontations between the SAF and the RSF since the war erupted on April 15. The most recent occurred in the first half of last month. A journalist described the fighting in El Obeid on October 8, "the most violent since the start of the conflict".