Sudan war: Air strike leaves 12 civilians dead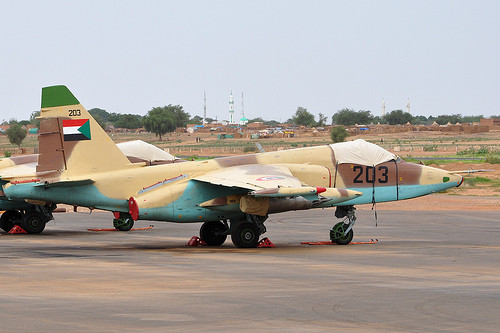 ---
An air strike, apparently targeting RSF positions, has claimed the lives of 12 civilians in El Muweileh, Omdurman. The attack also damaged property, livestock, and further heightened tensions between the Rapid Support Forces (RSF) and the Sudan Armed Forces (SAF). Fierce clashes between the SAF and RSF continue in the capital Khartoum. In Omdurman, two people were shot dead in an attempted robbery.
An aerial bombardment in El Muweileh area of Omdurman on Wednesday morning, claimed the lives of 12 people, including four from the same family. The attack targeted RSF gatherings near the camel market of El Muleileh. According to the Salha Resistance Committees, the bombing also caused significant damage to' property. Livestock, including camels, cows, and sheep, also perished in the assault.
The RSF accused the army of bombarding El Muweileh market. Brig Gen Ibrahim El Houry, editor-in-chief of the newspaper of the SAF, reported the retreat of a convoy of RSF vehicles along El Muweileh Street.
On Tuesday, the RSF launched an attack on the Yarmouk military manufacturing plant in El Shajara in southern Khartoum, claiming they have taken control of it, however the SAF did not issue any statement on the matter.
Fierce clashes continued in Khartoum on Wednesday, in El Shajara, and neighbouring Abu Adam and the densely populated El Kalaklat.
Listener Bashir El Sadig said that sounds of heavy weapons fire and bombardments were heard in Khartoum, Omdurman, and Khartoum North (Khartoum Bahri). Plumes of smoke rose from Khartoum's three cities due to the intense aerial and artillery bombardments.
Two people were shot dead on Tuesday, allegedly by members of the army, in an attempted robbery in El Sawra 59 in Omdurman.
According to the Karari Resistance Committees, the RSF closed the Halfaya bridge from the east, blocking transportation and food distribution vehicles to and from Omdurman and Khartoum Bahri. Residents expressed concern about the lack of safe passages and ongoing robberies.