Sudan exodus – how to stem the flow?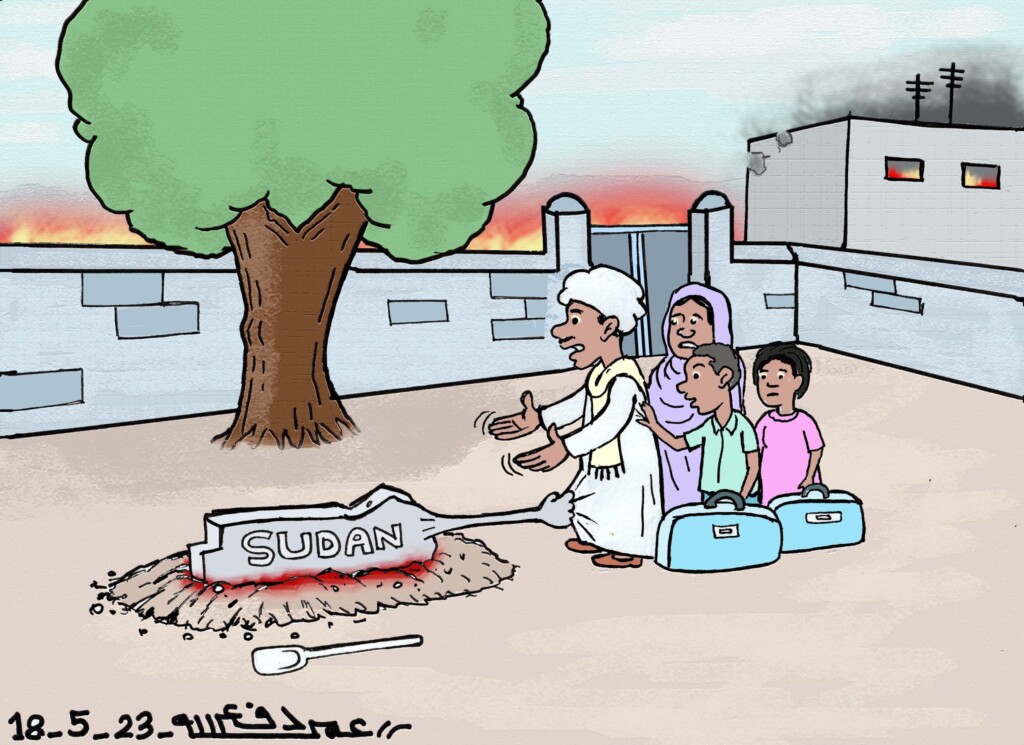 ---
As the fighting between the Sudan Armed Forces (SAF) and paramilitary Rapid Support Forces (RSF) enters its second month, the latest figures from the UN Office for the Coordination of Humanitarian Affairs (OCHA) say that nearly a million Sudanese have been displaced, and 200,000 have crossed into neighbouring countries as refugees.
Radio Dabanga cartoonist Omar Dafallah expresses the dilemma of tens of thousands of Sudanese in neighbouring countries. "The idea for the cartoon stemmed from a story in Khartoum, where a Sudanese person buried the body of a dead combatant in the yard of his house, and then left the house with his family," Omar says.
Click here to participate in a discussion (on Facebook in Arabic) on the best way to stop the war and limit the exodus.