South Sudan president 'convinces El Hilu to cease attacks on army bases'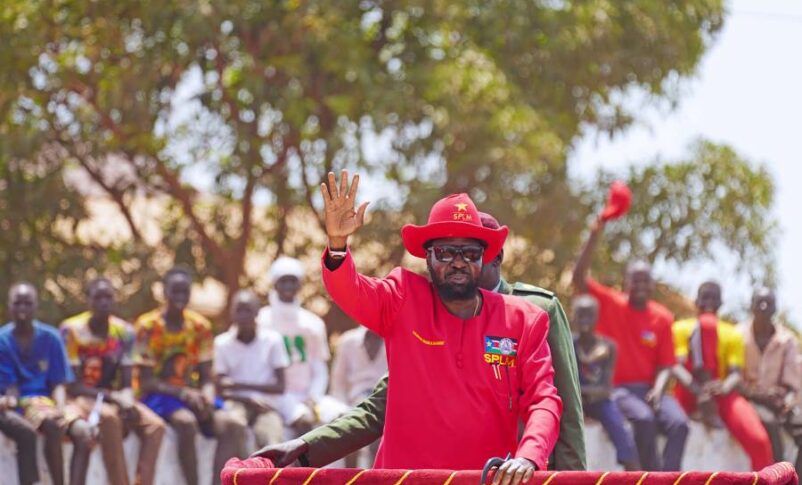 ---
South Sudan's President Salva Kiir Mayardit says he has persuaded the Sudan People's Liberation Movement-North under the leadership of Abdelaziz El Hilu (SPLM-N El Hilu) not to attack the Sudanese army in the Nuba Mountains and Blue Nile region.
In a large political rally attended by South Sudanese governors and army commanders in Wau, capital of Western Bahr El Ghazal on Tuesday, President Mayardit said that he had "succeeded in persuading the SPLM-N commander to stop attacks on the army".
He said he advised El Hilu "against falling into an unknown trap".
The president further expressed his concern about South Sudanese gangs targeting refugees and returnees who fled the violence in Sudan.
"If these incidents are indeed occurring, they must cease. We have received reports from foreign diplomats and international organizations like the United Nations, who have been informed of such incidents by the affected individuals. Let us work together to ensure their safety and security."
Mayardit instructed the governors to enhance security measures at border crossings with Sudan "to prevent infiltration and the movement of hostile forces into unoccupied border regions".
Last month, the SPLM-N El Hilu attacked army bases in Delling and Kadugli in the Nuba Mountains in South Kordofan, and in Kurmuk in Blue Nile region*.
The rebel group reportedly took advantage of the war between the army and the Rapid Support Forces (RSF) that erupted in Khartoum on April 15 and not much later in Darfur and Kordofan as well.