Six killed in Central Darfur amid heightened security concerns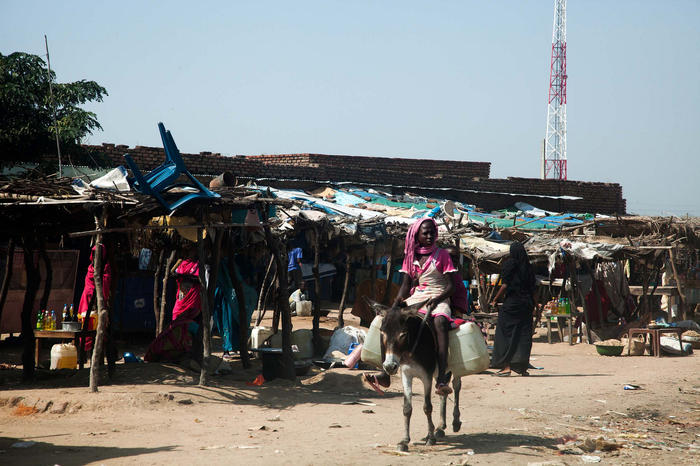 ---
Central Darfur faces heightened security concerns as inter-communal clashes left six dead in the state capital of Zalingei, on Monday. In El Fasher, North Darfur, people complain about bandits wreaking havoc in the city and skyrocketing prices of basic commodities.
Sources told Radio Dabanga that the deadly attacks followed a rickshaw theft incident. Although the clashes subsided on Tuesday evening, there are still fears of renewed hostilities due to the persistent tension in the area.
In Nierteti, rumours of an impending attack by the Rapid Support Forces (RSF) led residents to "flee towards the eastern neighbourhoods" in search of safety. The rumours pushed merchants to close their shops in the town's market on Tuesday.
Young people in El Fasher, the capital of North Darfur, reported incidents of "plundering, house and shop thefts, and gunfire" by armed men, allegedly belonging to El Sadig El Foka's forces*.
The youths were also "mistreated and humiliated" by these forces, which are roaming the markets of El Fasher together with other armed groups.
Various traders recounted to Radio Dabanga that the forces purportedly protecting the market, have subjected them to abuse and physical violence. One of the tea sellers said, "the members of the forces drink tea and refuse to pay. When I demand they pay, they said 'we are protecting you'."
Market traders have urged the police to take a more active role in safeguarding civilians.
Rising costs
El Fasher's residents are grappling with soaring living costs and inflated prices of essential commodities and crops. A 100kg sack of millet now reportedly costs 55,000 SDG.
The situation has pushed many women to seek alternative sources of income, with many taking up commerce in the markets. A primary school principal turned to selling onions and potatoes to provide for her children as she has not received her salary for the past four months.
Khalida Mohamed, a displaced teacher from Zalingei, shared her family's tribulations of the arduous journey to El Fasher with Radio Dabanga. Fleeing recent events in her hometown, she and her children "suffered in order to reach El Fasher. We were robbed on the road. My husband went missing already in Zalingei."
RSF soldiers and groups of armed men have been attacking and plundering Zalingei since May. On June 30, Radio Zalingei journalist Samaher Abdelshafee was killed when a missile hit the shelter she was in.
---
* El Sadig Abdelkarim, nicknamed El Foka, was one of the most prominent leaders of the mainstream Sudan Liberation Movement led by Abdelwahid El Nur (SLM-AW) in the Jebel Marra mountain range in central Darfur. After fighting for the movement for more than 10 years, he and 1,500 fellow combatants defected from the SLM-AW. They signed a peace agreement with the North Darfur government in January 2017 under the name of the Sudan Liberation Movement for Peace and Development.