'Six days of terror': UN investigates West Darfur massacre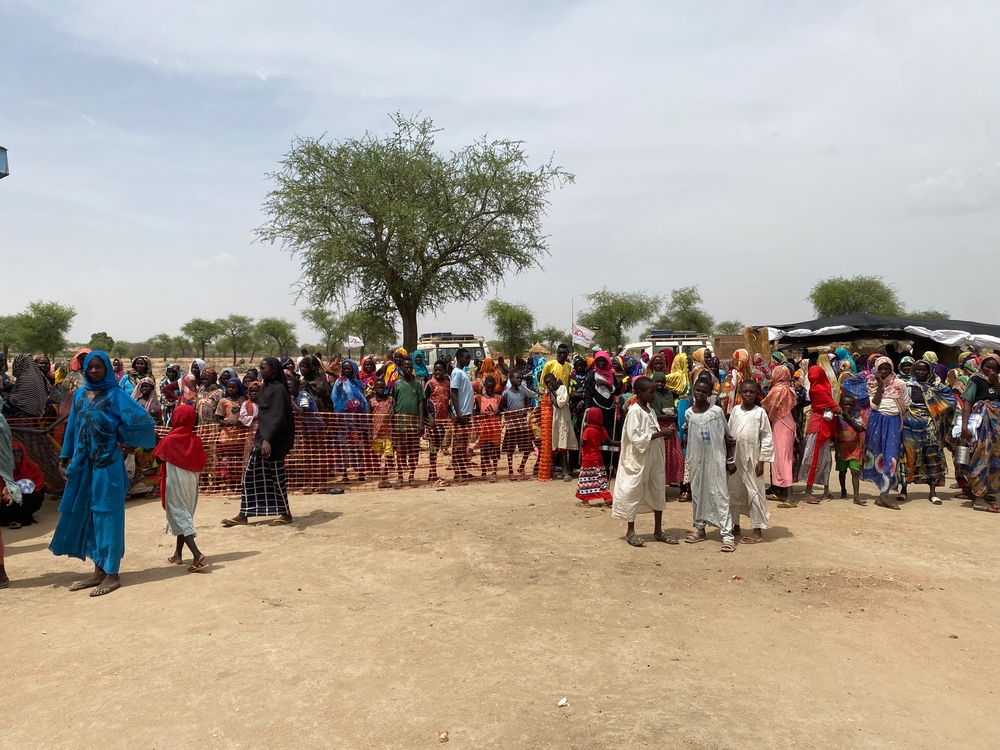 The spokesperson for the UN High Commissioner for Human Rights (OHCHR) Jeremy Laurence, voiced profound concern over disturbing reports emerging from West Darfur, on Friday. The paramilitary Rapid Support Forces (RSF) and their allied Arab militia stand accused of perpetrating a grave atrocity in the town of Ardamata earlier this month. This marks another distressing instance of an ethnically motivated mass attack specifically targeting the non-Arab Masalit community.
According to Laurence, preliminary information obtained from survivors and witnesses by the UN suggests Masalit civilians suffered "six days of terror" at the hands of the RSF and its allied militia after they took control of the Sudanese Armed Force's (SAF) base in Ardamata earlier this month.
Laurence explained that "On November 5 alone, 66 Masalit men were summarily executed in three separate incidents." other victims of the militia attacks were "burnt alive."
Thousands have been displaced, with many crossing the border to Chad. Over the past few months, dozens of women and girls were reportedly subjected to sexual violence.
"We restate the call by High Commissioner Volker Türk in June on the RSF leadership to unequivocally condemn and stop the killings, other violence and hate speech targeted at civilians, based on their ethnicity.
Amid worrying reports of an imminent RSF assault on El Fasher, the capital of North Darfur, we remind them and all other parties to the conflict to respect their international humanitarian law obligations to ensure protection of civilians and civilian infrastructure."
Earlier this week, the United Nations Under-Secretary-General and Special Adviser on the Prevention of Genocide, Alice Wairimu Nderitu, expressed "alarm" at the renewed escalation of violence between the Sudan Armed Forces (SAF) and the Rapid Support Forces (RSF) and affiliated militias in Darfur over the past two weeks.
As previously reported by Radio Dabanga, the UN spokesman Stephane Dujarric had announced that the United Nations was "currently verifying credible reports" of widespread violence against members of the Masalit community in Darfur, particularly in the El Geneina area, "allegedly perpetrated by Arab militia groups with possible complicity by the RSF between November 4 and 6".
These developments "unfortunately indicate the escalation of ethnic tensions and tribal conflicts in Sudan", he said.
The Ardamata attack is the second mass attack against Masalit people since the start of the war this year. Between May and June 2023, hundreds of Masalit men, women, and children – including the governor of West Darfur, Khamees Abakar – were killed.