RSF shelling of SAF command in Sudan capital resumes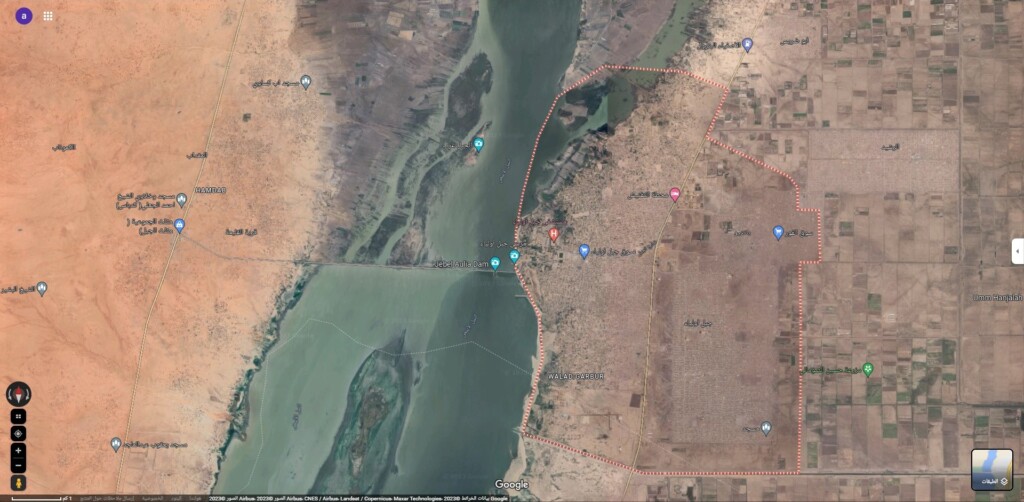 Plumes of smoke rose above the Sudanese capital of Khartoum on Sunday, after the paramilitary Rapid Support Forces (RSF) resumed shelling of the General Command of the Sudan Armed Forces (SAF). Battles in the vicinity had subsided over the past days. More than 190 people have reportedly been killed in areal bombardments of Jebel Aulia in southern Khartoum.
Witnesses told Radio Dabanga that plumes of smoke rose in the sky over Khartoum as a result of the shelling. The SAF and the RSF also exchanged artillery fire to and from the Karari military base in Omdurman. A number of RSF shells reportedly landed inside the camp.
The RSF also subjected targets in Shambat in Khartoum Bahri (Khartoum North) to an hours-long artillery barrage on Saturday evening.
Members of the public in Omdurman complained about the continuation of indiscriminate shelling, stray bullets, and lack of security. They told Radio Dabanga that electricity has been cut for five days, the water supply has been down for four days, and people hare suffering from a lack of food. Most residents have left their homes and are no displaced.
A caller from Omdurman criticised the failure of the SAF to allow food to enter the areas under RSF control, predicting long queues at bakeries, as there is only a week's supply of flour.
Jebel Aulia
The Jebel Aulia Sector Emergency Room reports that more than 190 people were killed and 600 others injured as a result of RSF artillery bombardment of SAF air defence positions in the area during the past two days. The SAF responded with attacks on the Teibat El Hasanab base, 17 kilometres north of Jebel Aulia.
Jebel Aulia locality, on the banks of the White Nile, is considered the southern gateway to Khartoum, with a series of hills and a reservoir area.
The Rapid Support Forces control the area extending from El Shajara, south of Khartoum, to the outskirts of Jebel Aulia, while the army maintains control over El Nujoumi Air Base in Jebel Aulia itself.