RSF advisor: 'Hemedti is alive and is leading the battle in Sudan capital'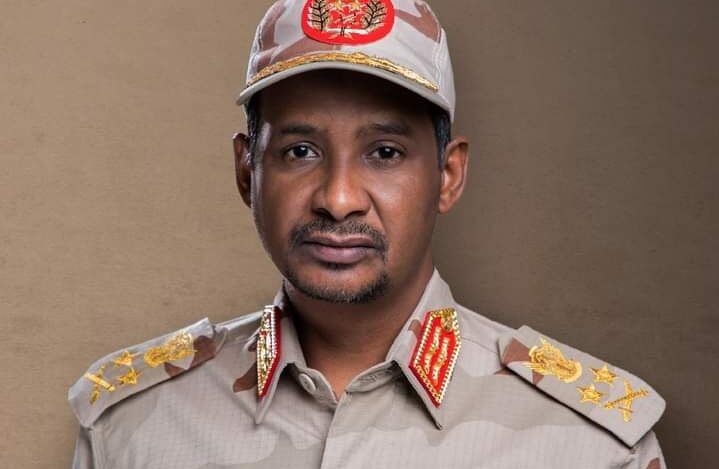 ---
The advisor of the Rapid Support Forces (RSF) says that Lt Gen Mohamed 'Hemedti' Dagalo is alive and is leading his combatants in Khartoum. In an interview with Radio Dabanga, Hafiz El Zein denied several accusations by the Sudan Armed Forces (SAF) and accused Military Intelligence of fueling hatred against the RSF.
"Hemedti is at the battlefield. He is not appearing on videos due to a strategy followed by the RSF," El Zein told Radio Dabanga on Thursday, claiming that "90 per cent of Khartoum is under RSF control".
Since the outbreak of the war, Hemedti appeared only once, standing near the Republican Palace in central Khartoum, in a video on social media. For weeks, he did not give any interviews to TV channels. He only posts audio recordings on his social media pages.
As for the seven-day ceasefire, signed in the Saudi Arabian city of Jeddah on May 20, the RSF advisor assured that "We will not fire a single bullet even if the army violates the truce."
On Wednesday, paramilitaries of the RSF shot down a military aircraft above Omdurman. "The overflight of the fighter jet and the bombings that occurred are a clear breach of the ceasefire," El Zein says. He denied that the RSF launched artillery strikes on the Wadi Seyidna military airbase and the Signal Corps in Omdurman.
Regarding accusations by the army that the RSF occupied the currency printing press and currency mint on Wednesday, El Zein said that SAF that this took place before the start of the armistice on Monday evening. "We want to protect these institutions. Our forces will not withdraw from there."
The RSF advisor also denied reports about rape cases committed by its soldiers and questioned the absence of the police "as they should be the ones protecting civilians".
He also denied reports about hundreds of activists and volunteers being held by the RSF, he said that "arrests by the RSF are done following legal procedures. Those detained are either criminals or members of the former regime [of Omar Al Bashir]."
He accused Military Intelligence of ordering 250 uniforms like the ones of the RSF. "They are training gang members released from prisons to carry out attacks.
"Both the intelligence and the former regime are fabricating videos of the RSF committing crimes in order to fuel hatred against the RSF and to overshadow the victories the RSF is making," he claimed. "We have formed internal investigation committees to clear the RSF from these accusations."
Earlier this month, the Sudan Transparency and Policy Tracker reported about the increasing use of propaganda and misinformation by both sides of the ongoing conflict in Sudan, as well as by Islamists loyal to former President Omar Al Bashir.