Revered Sudan Army General slain in Khartoum fighting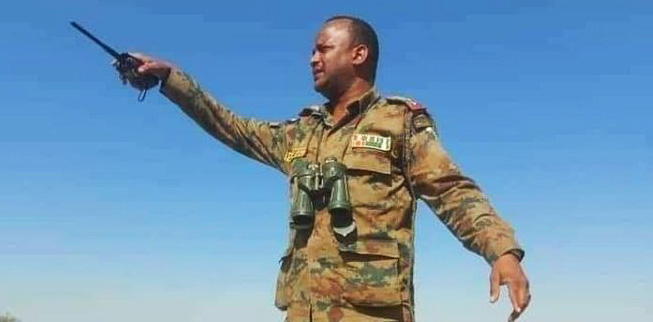 ---
A Brigadier General in the Sudan Armed Forces, who previously gained esteem as a commander during the 2021 battles to regain Sudanese control of areas in eastern El Gedaref on the Ethiopian border, has been killed in escalated fighting with the paramilitary Rapid Support Forces (RSF) that erupted in and around Khartoum at the end of the 24-hour humanitarian ceasefire yesterday.
Reports emerged on social media say that Brig Gen Abdelrahman El Tayeb was killed during an upsurge of the fighting yesterday evening. His family and friends have confirmed his death "fighting mercenaries and rebel militias". As yet unconfirmed initial reports suggest that Gen Abdelrahman fell during the battle for Halfaya Bridge.
Obituary messages recall that Gen Abdelrahman previously distinguished himself as a commander during the 2021 battles at El Kashaga on the Ethiopian border, during which the SAF regained control of the area of Khor Yabis in eastern El Gedaref after 25 years of absence.
This is a developing story.