North Darfur: more people die in Kutum, fears for forced closure of El Fasher hospital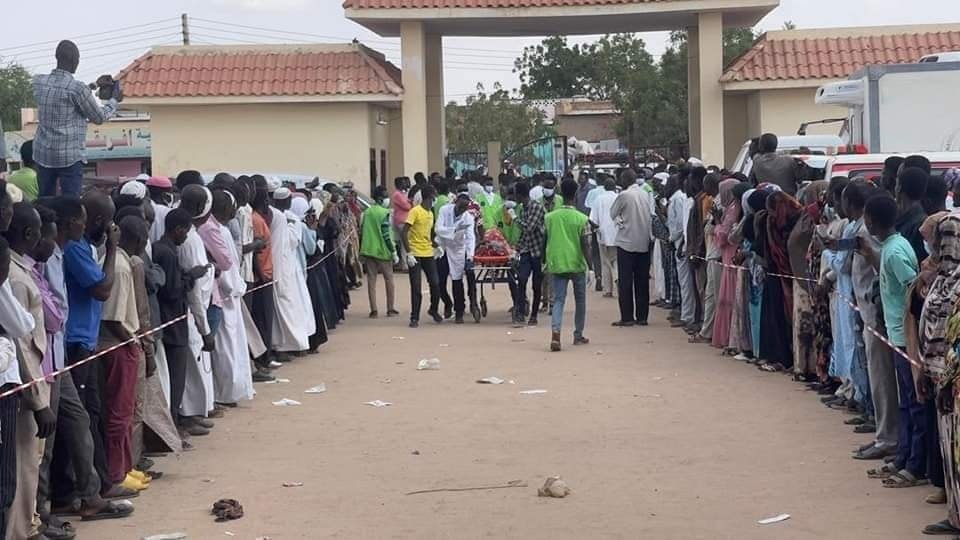 ---
At least 35 more people were killed in Kutum last week. Grassroots activists warn that the Southern Hospital in El Fasher may have to close its doors because of continued power outages. Minni Minawi, governor of Darfur, has called for an international investigation into the violence in the region.
The Resistance Committees Coordination in El Fasher, capital of North Darfur, reported yesterday that at least 35 more people were shot dead in Kutum on Thursday and Friday. "Six of them belong to the same family," spokesperson Mohamed Yousef told Radio Dabanga on Saturday.
"We do not know the exact numbers of people killed and injured because the communication network is down," he said.
More than a week ago, paramilitaries of the Rapid Support Forces (RSF) raided the town. Dozens of people were killed, many others were injured. At least 18 women, including four minors, were raped.
The militiamen continue to control the town and surrounding areas.
In a post on social media yesterday, the resistance committees active in the neighbourhoods of El Fasher reported that 54 families who fled from Kutum on Tuesday, arrived on foot to the Naivasha camp for the displaced on Saturday.
"They walked 120 kilometres in four days and are in urgent need of food and water," they stated. One child had to be transferred to the El Fasher Southern Hospital.
The El Fasher resistance committees as well reported "increasing fears that the Southern Hospital and the dialysis centre in the city may stop working because of the lack of fuel needed to generate electricity.
Minni Minawi, governor of the Darfur region, tweeted yesterday that "What has happened and is taking place in El Geneina and Kutum cannot pass without international investigation".