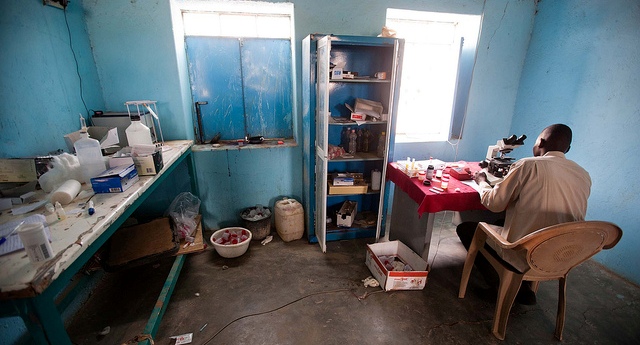 ---
The Pharmaceutical Professionals Association (PPA) has strongly condemned the closure of medical supplier pharmacies in Khartoum, calling the move "a violation of the patient's constitutional right to appropriate health care."
El Shuhada and Military Hospital pharmacies in Omdurman have already been closed. Inventory work is being done in two other supplier pharmacies in Khartoum North and El Kalakla in south-west Khartoum in preparation for closure.
The pharmacists called the closure of the pharmacies "a crime" in a statement on Tuesday. They consider the move "a continuation of the systematic destruction of the legacy and goals of supplier pharmacies."
The statement accused the government of closing these pharmacies in order to "make way for supply and demand mechanisms." Since the ouster of President Omar Al Bashir in 2019, Sudan's Minister of Finance Jibril Ibrahim has aimed to adopt liberalisation policies "until the economy recovers from the distortions it has long suffered from."
Pharmacist Farid Abdelwahab told Radio Dabanga that the closure of pharmacies "is part of drying up the work of medical suppliers. This, along with lifting subsidies, only exacerbates the suffering of Sudanese people."
People will no longer be able to access medicine at night, as supplier pharmacies are the only places that stay open, said Abdelwahab.
"Supplier pharmacies are the only source for a large number of life-saving medicines," he said. Emergency pharmacies in hospitals do not have large stocks of some medicines, meaning that hospitals will also struggle to provide the medication that people need.
Made in Sudan
After the Ministry of Health announced plans to liberalise pharmaceutical prices on November 20, the Professional Pharmacists Association warned that the decision will double the price of medicines and reduce access to medical supplies for many Sudanese.
According to Mohamed Jamal, representative of the Khartoum Pharmacists Committee, local manufacturing covered 30 per cent of the country's need for medicine in July 2020.
However, 20 per cent of the Sudanese medicine industry is losing money, because of the import of raw materials in foreign currency that must be bought on the parallel market, the increased costs of production due to the lack of electricity and the use of expensive diesel they are forced to buy from private dealers, along with the increase in salaries in the country.