North Darfur attacks leave five dead, including a policeman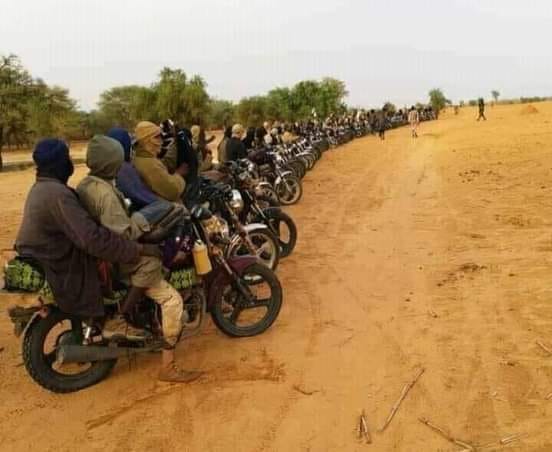 ---
A policeman was killed in an attack launched by gunmen in Um Keddada, North Darfur, on Monday. Four others were killed in an armed robbery near El Kuma.
Speaking to Radio Dabanga from Um Keddada, Ishag Eisa told Radio Dabanga that a group of armed men stole 20 camels and more than 100 sheep in the area, which prompted a search posse to track down the perpetrators.
When they found them, a firefight broke out. Five people were injured, including policeman Musab Abdallah. They were taken to Um Keddada Hospital, where Abdallah succumbed to his injuries.
On Saturday, a vehicle belonging to the Savings Bank of El Kuma in North Darfur was subject to an attack. Sources described unknown gunmen riding in two Land Cruisers shooting at the vehicle, leaving four bank employees dead and others injured. An amount of SDG 65 billion in salaries of El Kuma employees was stolen from the vehicle.
Journalist Asia Gebli told Radio Dabanga from El Kuma that the number of armed robberies in the area are increasing.
"We receive many reports about people killed and injured. Medics are doing what they can but are often unable to treat patients properly because of frequent power cuts at the hospitals," she said and appealed to the North Darfur authorities to intervene and secure the area.
The governor of North Darfur acknowledges the need for intervention, and repeated his calls for the deployment of more forces to protect the people and in particular the farmers in the region at the conclusion of the first regional agricultural forum in El Fasher, capital of North Darfur, on Saturday.
As reported by Radio Dabanga earlier this week, a senior army officer was killed by unidentified gunmen in the Central Darfur capital of Zalingei on Thursday. A number of armed robberies were reported from Central and South Darfur this weekend.
Last week, another army officer was shot dead, in Nyala, capital of South Darfur.