MSF: 'Sudan crisis is a catastrophic failure of humanity'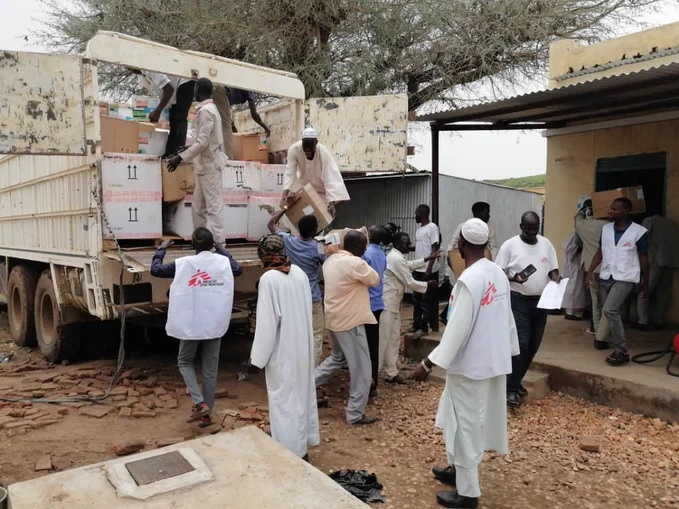 Decrying the six months of "war and neglect", Médecins Sans Frontières (MSF) called for further scaling up of humanitarian efforts in Sudan, in a statement on Thursday.
The International President of MSF, Dr Christos Christou, said in a press statement released on Thursday that the Sudan crisis demonstrates a "catastrophic failure of humanity", as demonstrated by the failure of the warring parties to protect residents or facilitate the arrival of basic humanitarian aid, compounded by the extreme negligence and failure of international organisations to provide an adequate response to the war.
Seeing no end in sight for the war, MSF called for a "substantial increase in efforts to provide humanitarian aid; for the safeguarding of medical, humanitarian workers, and civilians; for the removal of administrative blockages on medical and humanitarian staff and supplies; and for people to be allowed unhindered access to aid."
Médecins Sans Frontières called on the government to remove the administrative obstacles it places in front of medical and humanitarian teams and supplies.
These include restrictions on employee movements and refusal of travel permits, as well as delays in allowing medical supplies and a ban on surgical supplies.
Their statement called for their removal to allow people to obtain necessary aid.
Healthcare system
Frauke Ossig, MSF's head of mission stated that "Sudan's healthcare system is on the brink of collapse".
He stressed that the health system is suffering from overcrowding in emergency rooms, as large numbers of people with life-threatening injuries arrive at hospitals, leaving the medical staff with no treatment options other than amputation.
The organisation commented on this extreme scarcity of medicines, saying that "many medicines are not affordable for people who need them, and as a result: patients with chronic diseases suffer from serious complications and sometimes die."
Frauke continued: "Without urgent action, the most vulnerable people will continue to bear the brunt of the violence, resulting in more avoidable deaths."
They report that millions of displaced people are living in overcrowded camps, having been displaced from their homes due to acts of violence, where people, including children, are dying from preventable diseases such as malaria and measles, because of the "shameful absence of humanitarian organisations working in the country".
5.8 million people have fled their homes to escape violence, including 4.6 million internally displaced people living in 4,647 temporary sites in dire humanitarian conditions, worsened by outbreaks of infectious diseases and limited relief supplies.