Mediation efforts grind to a halt as warring parties in Sudan refuse to communicate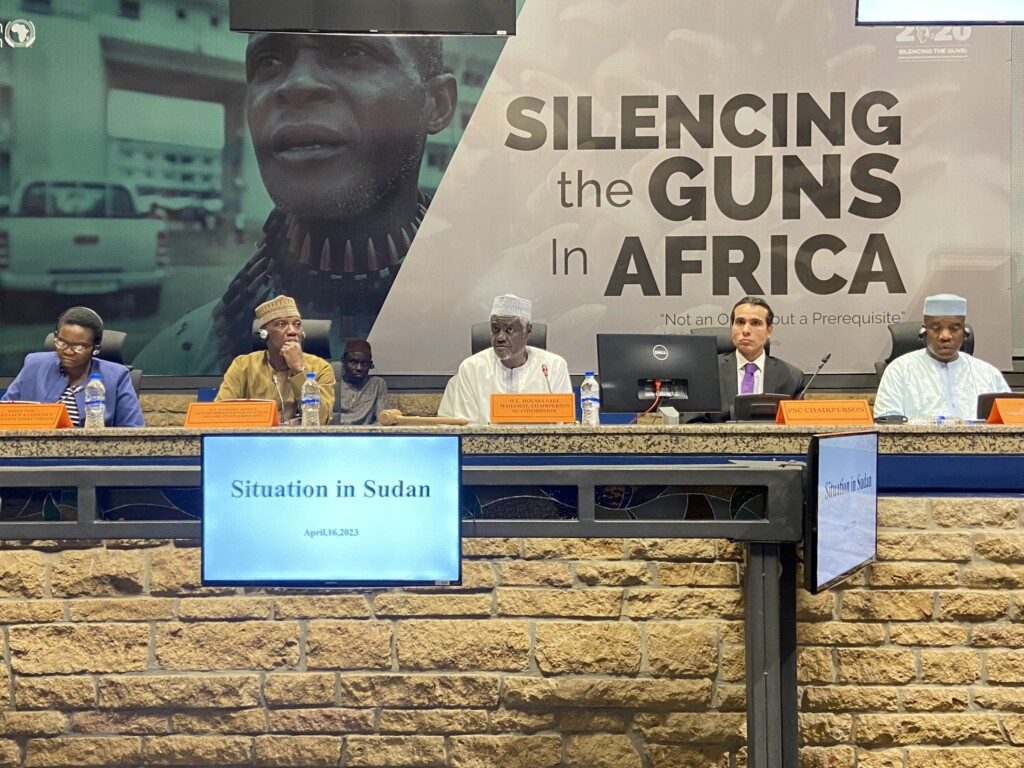 KHARTOUM / ADDIS ABABA / CAIRO – April 17, 2023
---
Internal and local efforts and negotiation initiatives put forward to contain the crisis between the commander of the Sudan Armed Forces (SAF) and the Rapid Support Forces (RSF) have essentially come to a halt, Sudanese and international organisations say, as the warring parties refuse to communicate.
A source from the Forces for Freedom and Change-Democratic Block (FFC-DB) alliance told Radio Dabanga that the international efforts stopped due to the difficulties in communication between the two parties. The FFC-DB called for an end to the fighting and a return to the negotiation table.
In a statement published yesterday, the mainstream FFC (FFC-Central Council) also called to the leadership of the SAF and RSF to immediately stop the military confrontations and return to the negotiating table.
The AU-IGAD-UN Trilateral Mechanism is indeed facing difficulties communicating with the two parties who are currently fighting in Sudan, a member told Al Jazeera news.
Nevertheless, local and international parties continue to call for a ceasefire and resumption of negotiations.
In the build-up to the escalation of the long-simmering tensions, calls from the international community to stop the fighting multiplied, but to no avail.
Intelligence Africa reported yesterday that Saudi diplomats "tried to patch things up" between Commanders Lt Gen Abdelfattah El Burhan of the SAF and Lt Gen Mohamed 'Hemeti' Dagalo of the RSF "up until the last second" but that the two decided to go to war despite all the efforts.
China is one of the last countries to join a long list of those condemning the violence and calling for a ceasefire.
After an emergency meeting by the African Union (AU) Peace and Security Council in Addis Ababa yesterday, the AU announced that the chairman of its commission, Moussa Faki Mahamat, is prepared to travel to Sudan "immediately" to persuade the parties towards a ceasefire. No further details on the possible trip were given.
The union expressed its "deep concern" about the eruption of violence and called on SAF and RSF to protect civilians.
'Internal matter'
The AU Peace and Security Council and the Arab League also held an emergency meeting on the Sudanese clashes in the Egyptian capital Cairo yesterday, upon requests from Egypt and Saud Arabia.
During the meeting, Chargé D'Affairs of the Sudanese Embassy in Egypt El Sadig Omar said that "what is happening in Sudan is an internal matter, but the efforts of brotherly Arab countries are required to help calm the situation in the country."
"We ask this meeting to confirm this matter and recommend that the matter be left to the Sudanese to complete the settlement them away from international interference."