Four miners still missing in Sudan's Northern State after shaft collapse kills 14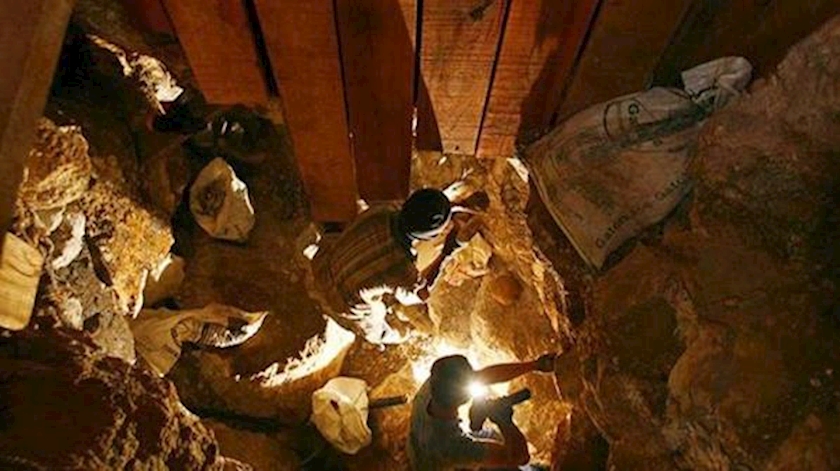 ---
Four miners are still trapped under the rubble, and searchers have little hope for their survival, after a shaft collapsed at El Ahmar mine in Wadi Halfa in Sudan's Northern State on Friday. It has already been confirmed that 14 people died, and many more were injured.
Hatem Hassan told Radio Dabanga that the search operations have continued since the collapse of the mine on Friday, and continued through Saturday evening, without having found any of the missing miners.
It is suspected that four people are still trapped under the rubble, with little chance of survival.
Wadi Halfa lies in Sudan's far north on the shores of lake Nubia near to the border with Egypt.
Gold
Sudan is reportedly the second-largest producer of gold in Africa and the ninth in the world. Gold mines are scattered across Sudan, including Darfur, South Kordofan, and Blue Nile. Artisanal mining has also drawn hundreds of thousands of gold seekers to the deserts of Sudan's northern and eastern states.
The total gold production of Sudan in 2020 reached 36.6 tons. The revenues amounted to SDG 22.5 billion, of which SDG 16.6 billion was deposited at the Ministry of Finance.
As the production was driven by unregulated, artisanal (individual subsistence) mining, the transitional government began to regulate the mining and export of the precious metal two years ago.
In October 2019, the government officially took over control the Jebel Amer gold mines in North Darfur. In March this year, the government established state control over gold exports. It was also decided to establish a Sudanese gold exchange.
Toxic
Traditional gold mining is carried out by excavating the soil that contains gold. The soil is then treated with mercury and cyanide to extract the gold. The highly toxic waste is often poured directly into valleys and streams, leading to heavy pollution.
Protests against traditional gold mining have increased in recent years in several states in the country, especially South Kordofan, North Kordofan, North Darfur, and Northern State. In South Kordofan, at least 10 gold mining plants in have been closed by activists during the past few years. In October 2019, the government prohibited the use of mercury and cyanide in gold mining.