Fighting in Darfur over the weekend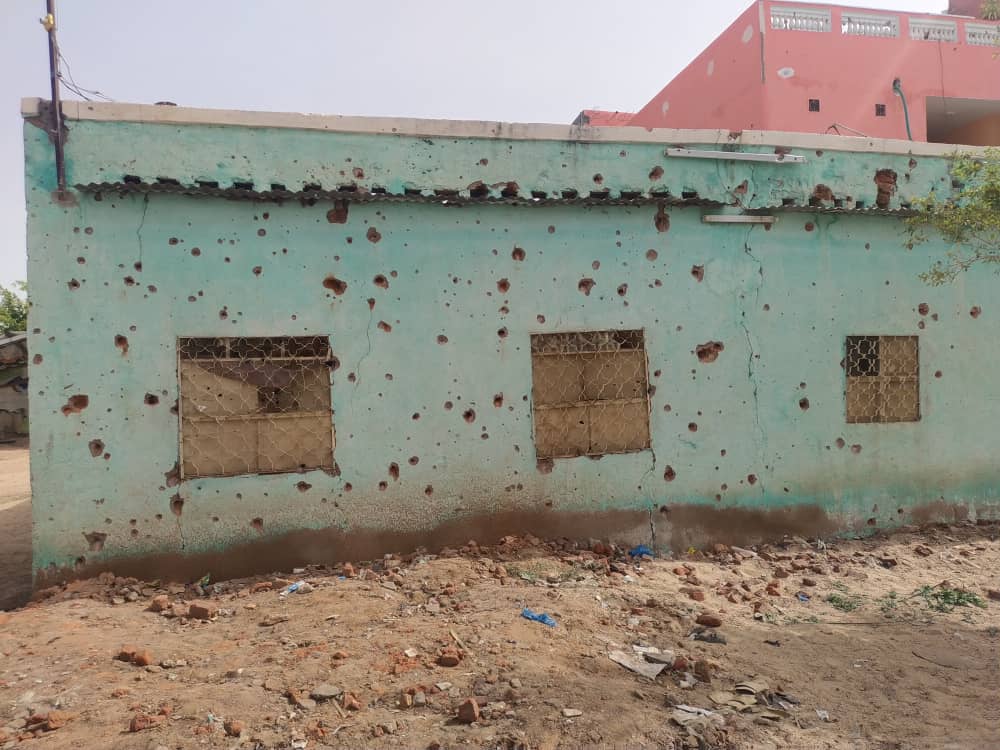 EL FASHER / NYALA – May 29, 2023
---
Fighting continued in parts of Darfur over the weekend as El Fasher in North Darfur and Nyala in South Darfur witnessed heavy shelling in clashes between the Rapid Support Forces (RSF) and the Sudan Armed Forces (SAF) despite the ceasefire agreement, which is set to expire today.
Three civilians were killed, and 27 others were injured in El Fasher, the capital of North Darfur, on Saturday during the renewed battles between the army and the RSF. The situation witnessed calm yesterday morning.
The clashes between the army and the RSF concentrated on the northern neighbourhoods of El Fasher and lasted for hours. Homes were damaged and destroyed by the shelling and people had to flee to safer areas in the southern part of the city.
The Radio Dabanga correspondent in the city said that the El Fasher South Hospital is overcrowded with injured people.
The campus of the University of El Fasher and many other buildings were damaged in the clashes. The bombing also caused the market to be completely burned.
The El Fasher Resistance Committees reported the plundering and burning of shops in the Grand Market and other institutions and houses in neighbourhoods adjacent to the market. Several vehicles were stolen.
Nyala
In Nyala, capital of South Darfur, shelling continued as well.
Aziza Noureldin, a teacher who fled the violence near her home in the El Wadi neighbourhood and has found refuge in the city's technical school, reported a lack of security and the continued sounds of shelling.
She said that the army controls the bridge in the city, which has remained closed.
Communication blackouts have made contact difficult with several regions in Darfur.
Journalists in Nyala warned of the closure of all health centres in the northern part of Nyala because of the insecurity in the area. Many people continue to flee to the southern parts of the city or to the countryside.
The journalists reported that large numbers of displaced people are sheltering in the technical school in Karari neighbourhood in the city as a result of the battles that took place between the army and the RSF in the past weeks.
"Food and shelter are not available. The displaced are sleeping on the ground and need food, medical aid, mosquito nets, and psychological support."
More people arrived at the shelter centre in the city yesterday morning, after gunmen took control of their homes.
Minni Minawi, the governor of Darfur, urged the people of Darfur to take up arms to protect their property yesterday and said that "we, the armed struggle movements, will support them in any case of self-defence".