Farmers protest against undemocratic planning procedures in West Darfur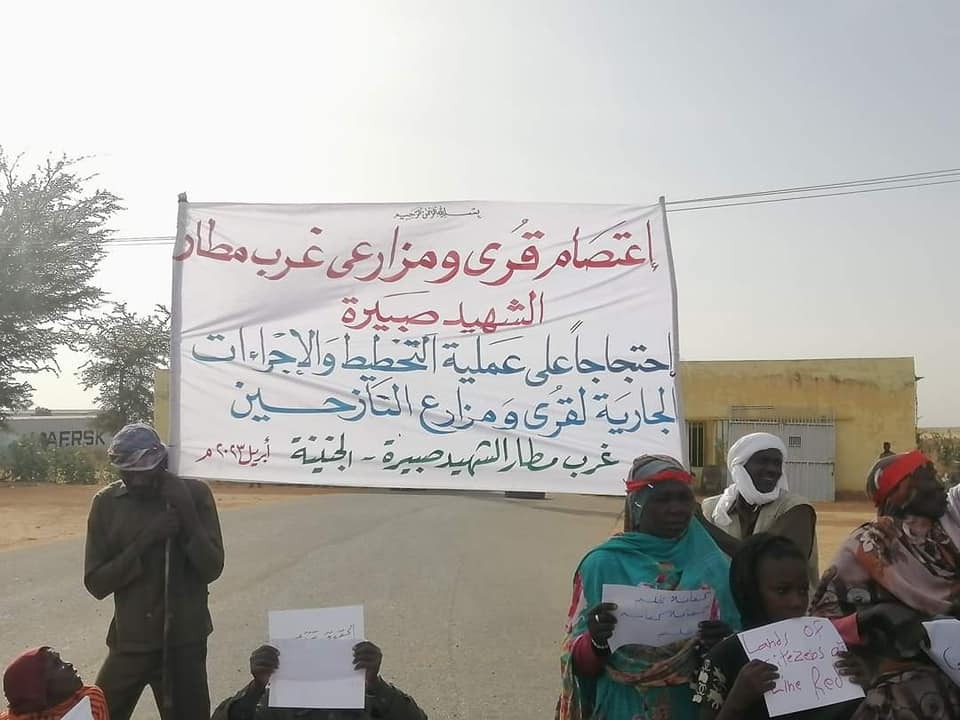 EL GENEINA – April 7, 2023
---
Displaced people and farmers organised a sit-in in front of the Martyr Sabira Airport near El Geneina, the capital of West Darfur, on Wednesday to protest against the ongoing planning process for their villages and farms located west of the airport.
In a memorandum addressed to the state government, the protesters demand the immediate cessation of all ongoing planning procedures that affect villages and farms west of the airport. They highlighted the rights of displaced persons and farmers to be protected from encroachment.
The displaced and affected farmers blame the authorities for the fact that the planning procedures took place without their knowledge and consent.
The memorandum, of which Radio Dabanga received a copy, demands "immediate and fair compensation for the displaced and farmers who were affected by the establishment of the airport, the closure of the land registry of villages and farms west of the airport, and the dismissal of the director of the Ministry of Infrastructure".
The construction of the airport itself, more than a decade ago, was also not without controversy. Local residents of villages that were forced to relocate to construct the airport did not receive adequate compensation for their land that was taken by the government.