Darfur displaced 'still living in open' after Beleil attacks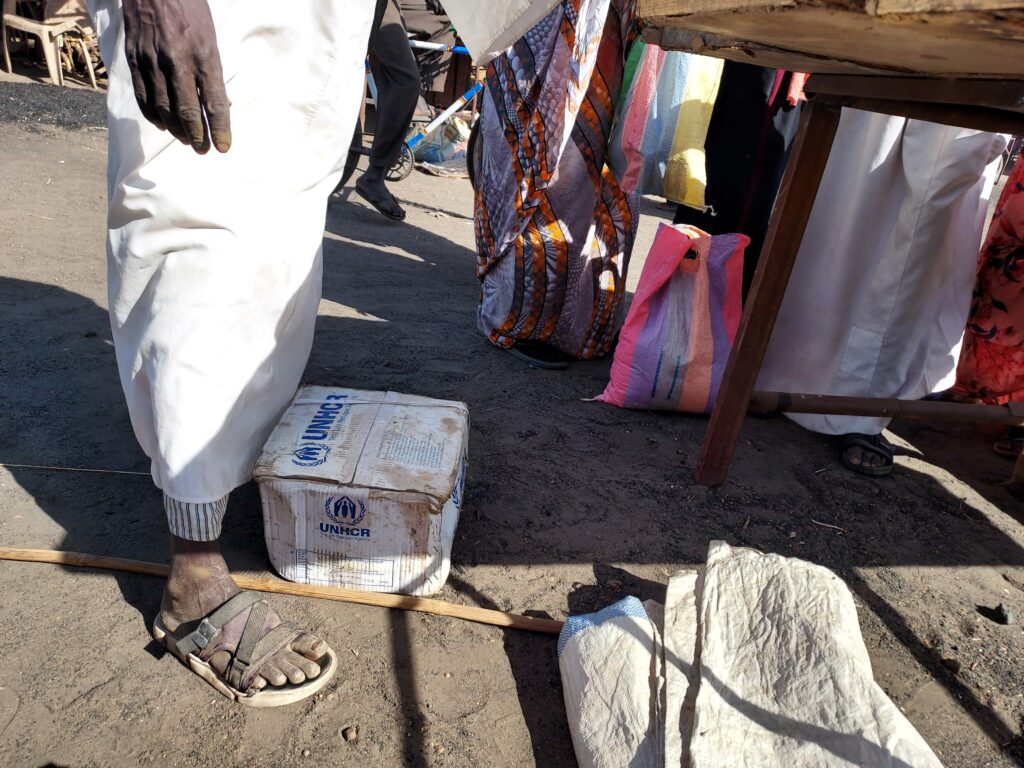 ---
People returning to Amori village in Beleil locality, South Darfur, reported poor humanitarian conditions and poor distribution of aid materials to Radio Dabanga yesterday.
Hajja Adam Saleh said that they are "still living in the open" and promises to rebuild their homes have not been fulfilled.
The responsible authorities have only distributed one mattress and one blanket to her family, which consists of 10 members, she said. "Foodstuffs and household utensils have not been provided… the materials are still stacked in storage tents."
Awatef Saleh reported that the displaced are forced to spread their clothes on the floor to sleep due to the lack of mattresses. "Luckily the temperatures are better now, but we did suffer a lot from the cold," she said.
Her neighbour Aisha Taha said that they are living in harsh humanitarian conditions, also reporting that they are "sleeping on the ground without blankets after our homes burned down and all our belongings were stolen or destroyed."
She called on the responsible authorities to review the method of distributing humanitarian aid.
The Sultanate of Dar Masalit in West Darfur distributed humanitarian aid on Sunday, for those affected by the attacks on more than 10 villages by groups of gunmen, some of them wearing uniforms of the Rapid Support Forces (RSF) militia and driving in RSF vehicles, in December in Beleil.
The locality is populated by formerly displaced Daju farmers' families who returned to their villages a few years ago. At least 15 villagers died and more than 16,000 people were displaced again.
The members of the humanitarian convoy, chaired by Masalit Sultan Saad Bahreldin, offered condolences to the victims and affirmed their support and solidarity with their families.
Niemat, a women's leader in Beleil, told Radio Dabanga on January 12 that the security situation in the area is still fragile despite the signing of a cessation of hostilities agreement between the Daju and Rizeigat.
At the time of signing, the agreement was met with scepticism. Lawyer Saleh Mahmoud, head of the Darfur Bar Association, said that the "tribal reconciliations in Darfur are superficial and fragile, and do not necessarily reflect the real demands of the victims."