Call on UNHCR for independent mechanism to investigate abuses in Sudan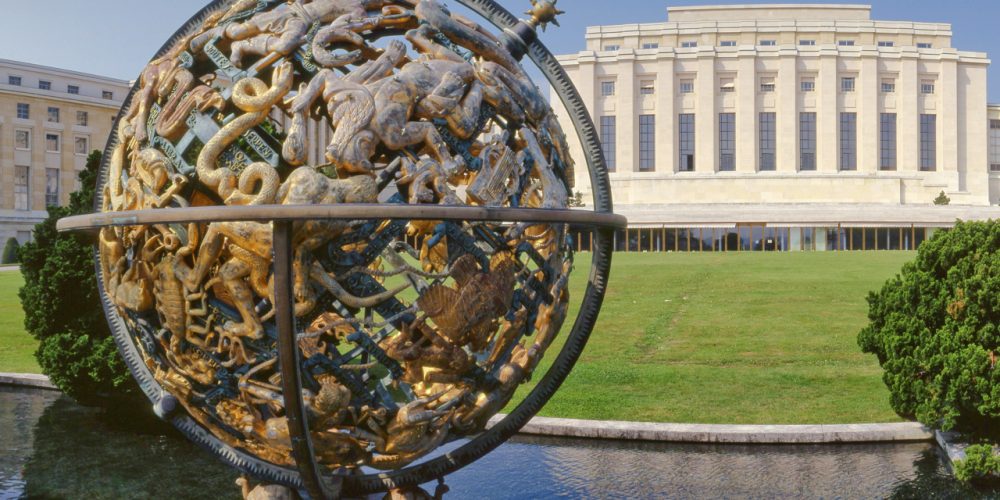 117 Sudanese, regional and international human rights organisations have called on the United Nations Human Rights Council (UNHRC) to establish an independent mechanism "tasked with investigating human rights violations and abuses committed by all parties and advancing accountability in Sudan, without delay".
Organisations including Amnesty International and Human Rights Watch, submitted a joint letter to the permanent representatives of member and observer states at the UN Human Rights Council, based in Geneva, Switzerland on Friday.
They called for the adoption of a decision to establish an independent investigation mechanism into the human rights violations and abuses by all parties, to enhance accountability in the next session, starting September 11.
The joint memorandum stresses the need for a mechanism to conduct a "comprehensive investigation into all alleged violations and abuses of international human rights law".
The letter points to the need to identify the individuals and entities responsible and to provide guidance on justice, including criminal accountability, reparations, and guarantees of non-repetition. The memorandum also stressed the mechanism's need for "adequate technical, logistical and administrative support" in order for tasks to be effectively carried out.
War crimes
As previously covered by Radio Dabanga, Amnesty International reported in August that serious war crimes are being committed in Sudan as the conflict between the Rapid Support Forces (RSF) and Sudan Armed Forces (SAF) ravages the country. The report 'Death Came To Our Home': War Crimes and Civilian Suffering In Sudan documents "mass civilian casualties in both deliberate and indiscriminate attacks by the warring parties" in particular in Khartoum and West Darfur. The report, which focuses primarily on Khartoum and West Darfur, also details sexual violence against women and girls, targeted attacks on civilian objects such as hospitals and churches, and extensive looting.
---
Signatories:
Act for Sudan
ActionAid
Action by Christians for the Abolition of Torture in the Central African Republic (ACAT-RCA)
African Centre for Democracy and Human Rights Studies (ACDHRS)
African Centre for Justice and Peace Studies (ACJPS)
AfricanDefenders (Pan-African Human Rights Defenders Network)
Algerian Human Rights Network (Réseau Algérien des Droits de l'Homme)
Amnesty International
Angolan Human Rights Defenders Coalition
Asian Forum for Human Rights and Development (FORUM-ASIA)
Atrocities Watch Africa (AWA)
Beam Reports – Sudan
Belarusian Helsinki Committee
Belgrade Centre for Human Rights
Borderline-Europe – Menschenrechte ohne Grenzen e.V.
Burkinabè Human Rights Defenders Coalition (CBDDH)
Burundian Coalition of Human Rights Defenders (CBDDH)
Cabo Verdean Network of Human Rights Defenders (RECADDH)
Cairo Institute for Human Rights Studies (CIHRS)
Cameroon Women's Peace Movement (CAWOPEM)
Central African Network of Human Rights Defenders (REDHAC)
Centre for Democracy and Development (CDD) – Mozambique
Centre de Formation et de Documentation sur les Droits de l'Homme (CDFDH) – Togo
CIVICUS
Coalition of Human Rights Defenders-Benin (CDDH-Bénin)
Collectif Urgence Darfour
Confederation of Sudanese Civil Society Organizations
Consortium of Ethiopian Human Rights Organizations (CEHRO)
CSW (Christian Solidarity Worldwide)
DefendDefenders (East and Horn of Africa Human Rights Defenders Project)
EEPA – Europe External Programme with Africa
Ethiopian Human Rights Defenders Center (EHRDC)
FIDH (International Federation for Human Rights)
Fikra for Studies and Development
Forum pour le Renforcement de la Société Civile (FORSC) – Burundi
Gender Centre for Empowering Development (GenCED) – Ghana
Gisa Group – Sudan
Global Centre for the Responsibility to Protect
Gulf Centre for Human Rights
Horn of Africa Civil Society Forum (HoA Forum)
Human Rights Defenders Coalition Malawi
Human Rights Defenders Network – Sierra Leone
Human Rights House Foundation
Human Rights Watch
Institut des Médias pour la Démocratie et les Droits de l'Homme (IM2DH) – Togo
International Bar Association's Human Rights Institute (IBAHRI)
International Commission of Jurists
The International Federation of Women Lawyers (FIDA) Africa
Interfaith International
International Refugee Rights Initiative (IRRI)
International Service for Human Rights
Ivorian Human Rights Defenders Coalition (CIDDH)
Jews Against Genocide
Journalists for Human Rights (JHR) – Sudan
Justice Africa Sudan
Justice Center for Advocacy and Legal Consultations – Sudan
Kamma Organization for Development Initiatives (KODI)
Libyan Human Rights Clinic (LHRC)
Malian Coalition of Human Rights Defenders (COMADDH)
MENA Rights Group
Mozambique Human Rights Defenders Network (MozambiqueDefenders – RMDDH)
NANHRI – Network of African National Human Rights Institutions
National Coalition of Human Rights Defenders – Kenya
National Coalition of Human Rights Defenders – Somalia
National Coalition of Human Rights Defenders-Uganda (NCHRD-U)
Network of Human Rights Journalists (NHRJ) – The Gambia
Network of the Independent Commission for Human Rights in North Africa (CIDH Africa)
Never Again Coalition
New Sudan Council of Churches
Nigerien Human Rights Defenders Network (RNDDH)
Pathways for Women's Empowerment and Development (PaWED) – Cameroon
PAX Netherlands
PEN Belarus
Physicians for Human Rights
POS Foundation – Ghana
Project Expedite Justice
Protection International Africa
REDRESS
Regional Centre for Training and Development of Civil Society (RCDCS) – Sudan
Rencontre Africaine pour la Défense des Droits de l'Homme (RADDHO)
Réseau des Citoyens Probes (RCP) – Burundi
Rights Georgia
Rights for Peace
Rights Realization Centre (RRC) – United Kingdom
Salam for Democracy and Human Rights
Society for Threatened Peoples
Southern Africa Human Rights Defenders Network (Southern Defenders)
South Sudan Human Rights Defenders Network (SSHRDN)
Stop Genocide Now
Strategic Initiative for Women in the Horn of Africa (SIHA)
Sudanese American Medical Association (SAMA)
Sudanese American Physicians Association (SAPA)
Sudanese American Public Affairs Association (SAPAA)
Sudanese Defenders Center for Legal Aid
Sudanese Human Rights Initiative (SHRI)
Sudanese Human Rights Monitor (SHRM)
Sudanese Lawyers Democratic Front
Sudanese Women Rights Action
Sudan Evangelical Community Council
Sudan Human Rights Hub
Sudan NextGen Organization (SNG)
Sudan's Doctors for Human Rights
Sudan Social Development Organisation
Sudan and South Sudan Forum e.V.
Sudan Unlimited
SUDO UK
The Tahrir Institute for Middle East Policy (TIMEP)
Tanzania Human Rights Defenders Coalition (THRDC)
The Institute for Social Accountability (TISA)
Togolese Human Rights Defenders Coalition (CTDDH)
Tunisian League for Human Rights (LTDH)
Waging Peace
Women Civil & Political Groups (Mansam)
World Council of Churches
World Evangelical Alliance
World Organisation Against Torture (OMCT)
Zimbabwe Lawyers for Human Rights