100+ dead as 'indiscriminate' shelling ravages Sudan capital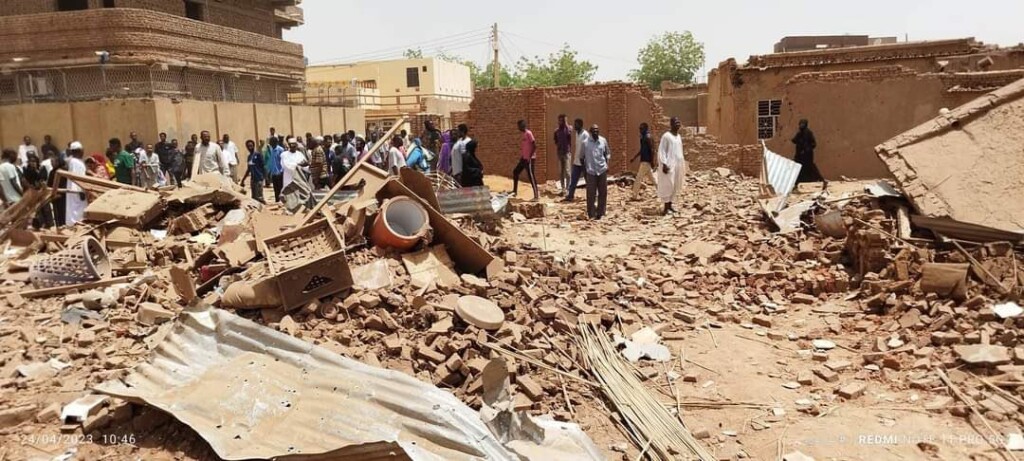 Densely populated areas across the Sudanese capital of Khartoum and its sister cities experienced continuous and indiscriminate shelling on Tuesday. According to the Rapid Support Forces (RSF), the death toll throughout the capital has reached 104, with hundreds more injured since the beginning of the week.
The Hillet Kuku cattle market in Khartoum North was subjected to shelling on Tuesday afternoon and evening, resulting in at least 30 people killed, including women and children.
In Omdurman, airstrikes resulted in six deaths in Ombadda El Hara 4, while several people sustained injuries. The western part of the Karari district was shelled, leaving dozens dead and wounded.
In a statement yesterday, the RSF denounced the mutual shelling in urban areas as a "full-fledged war crime, deserving strong condemnation from all human rights institutions".
Mohamed Salah of the Emergency Lawyers expressed deep concern over the continuous indiscriminate targeting of civilians. Salah asserted that both sides of the conflict "deliberately target populated areas, civilian facilities, hospitals, and places of worship", even though these are not military targets. He stressed that the shelling's primary aim appears to be the forced displacement of civilians.
The lawyer emphasised several principles governing warfare, including the distinction between military and civilian targets, the principle of proportionality, which requires that the use of force be proportionate to the intended military objective, and the principle of precaution.
"In most cases in Khartoum and Nyala, the size of projectiles used is not commensurate with military objectives and appears to be intended to displace civilians", Salah explained.
There are also reports of robberies, plundering, and assaults on families in Ombadda El Hara 4. One victim recounted to Radio Dabanga that members of the RSF forcibly entered their home on Monday evening, assaulted them, and robbed them of their belongings.