♦ Sudan: This week's news in brief ♦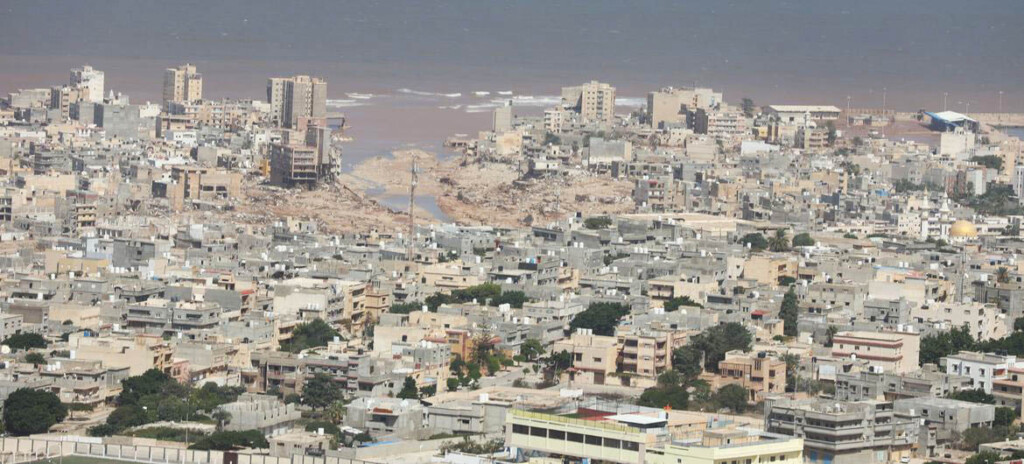 ---
A compact digest of the past week's most-read highlights, from the heart of Sudan. Subscribe to receive this digest weekly in your inbox.
---
230+ Sudanese die as 'entire communities swept away' in Libya floods
17/09/2023 – DERNA, LIBYA At least 231 Sudanese people were reportedly killed by floods that struck the Libyan city of Derna on September 4, after Storm Daniel resulted in two dams bursting. Mutaz Mirghani, a prominent member of Derna's Sudanese community, told Radio Dabanga that 700 Sudanese families lost their shelter, and a large number are reported as missing as entire neighbourhoods were washed away.
Libyan authorities limited access to Derna on Friday to facilitate searching for victims. Roughly 10,000 people are still missing and presumed dead following the disaster that has already claimed thousands lives. Mirghani described the conditions of Derna's Sudanese community as "catastrophic" and called on the Sudanese government to send medical teams and relief materials.
---
RSF Commander Hemedti: 'If we wish, we can be in Port Sudan today'
 
15/09/2023 11:27 KHARTOUM Gen Mohamed 'Hemedti' Dagalo, commander of the paramilitary Rapid Support Forces (RSF), strongly denounced the "creation of an alternative capital" in Port Sudan, capital of Red Sea state, and threatened to set up "a genuine civilian authority" in the areas under its control, with Khartoum as capital.
 
Hemedti repeated the RSF stance that the fighting between the RSF and Sudan's army was instigated by "remnants" of the regime of Omar Al Bashir (1989-2019). He referred to "an old plan" of Lt Gen Abdelfattah El Burhan, army commander and president of the Sovereignty Council, "to become dictator-president, and he orchestrated all of this with the remnants of the former regime".
---
More than 40 children die in Central Darfur camps as fighting escalates
19/09/2023 – ZALINGEI Ongoing hostilities between the Sudanese army and the paramilitary RSF are taking a heavy toll on the lives of people in Zalingei, the capital of Central Darfur. Displaced people are especially vulnerable, with child fatalities reported in several camps. The RSF is detaining people suspected of supporting the army.
 
'Heavy loss of life' as Sudan's RSF attacks El Obeid
19/09/2023 – EL OBEID The RSF attack on the city of El Obeid, North Kordofan, continued Monday, leading to the closure of the El Obeid Grand Market, as power outages across the state continue to cause suffering.
 
Fierce fighting continues in Sudan capital, RSF attacks army in El Obeid
18/09/2023 – KHARTOUM / EL OBEID The RSF continued their attacks on the General Command of the Sudan Armed Forces (SAF) in central Khartoum on Sunday. Fighting was also reported from Omdurman. Clashes between the two resumed in the North Kordofan capital of El Obeid.
 
Sudan caretaker govt to be announced 'end of this month'
18/09/2023 – PORT SUDAN / KHARTOUM According to Malik Agar, deputy chairperson of the Sovereignty Council, a new cabinet will be announced in Port Sudan, capital of Red Sea state, at the end of September. Following a visit to Uganda, Sovereign Council chair and army commander Gen Abdelfattah El Burhan is continuing his visits to countries in the region. Sudanese activists and politicians call for a broad civil front to stop the war and rebuild the country.
 
Fire ravages landmark GNPOC tower in Sudan capital
17/09/2023 – KHARTOUM The Greater Nile Petroleum Operating Company (GNPOC) tower head office, a notable feature of the Khartoum skyline, was engulfed by flames this morning, as clashes raged in the Sudan capital. Both the paramilitary RSF and SAF are trading accusations over responsibility for the attack that ignited the blaze.
 
USA and Darfur lawyers condemn violence in Sudan
15/09/2023 – KHARTOUM / NYALA / WASHINGTON Battles between the Sudanese army and the RSF continued in parts of Khartoum state on Thursday. The US State Department has expressed its concern about the number of civilians being killed in the ongoing violence. The Darfur Bar Association announced the start of its investigation into war crimes in Nyala, capital of South Darfur.
 
Thousands await Egyptian visa for months in Sudan border town
15/09/2023 – WADI HALFA For the many people who fled the fighting between the Sudanese army and the RSF in the northern direction, Wadi Halfa in Northern State is the last stop before the Egyptian border. Thousands are still stranded there, many of them for the fifth month, as they await their visas from the Egyptian consulate.
 
RSF: SAF airstrikes in South Darfur 'ethnically motivated'
14/09/2023 – NYALA Several of Sudan's political and civil bodies condemned airstrikes in Nyala, capital of South Darfur, where at least 40 people were killed. The RSF issued a statement condemning the shelling and accusing the SAF of deliberately targeting civilians "on an ethnic basis".
 
RSF retreat from North Kordofan stronghold, military detentions across Sudan
13/09/2023 – SUDAN The RSF have reportedly pulled out of Um Rawaba, North Kordofan, after controlling the town for more than a month. In South Kordofan, eight detainees who had been apprehended on August 18 were killed at a Military Intelligence (MI) detention centre in Dalami. Two other people were detained by MI in Blue Nile region and El Gezira.