Zamzam Camp residents report 'terror' over the outbreak of war in Sudan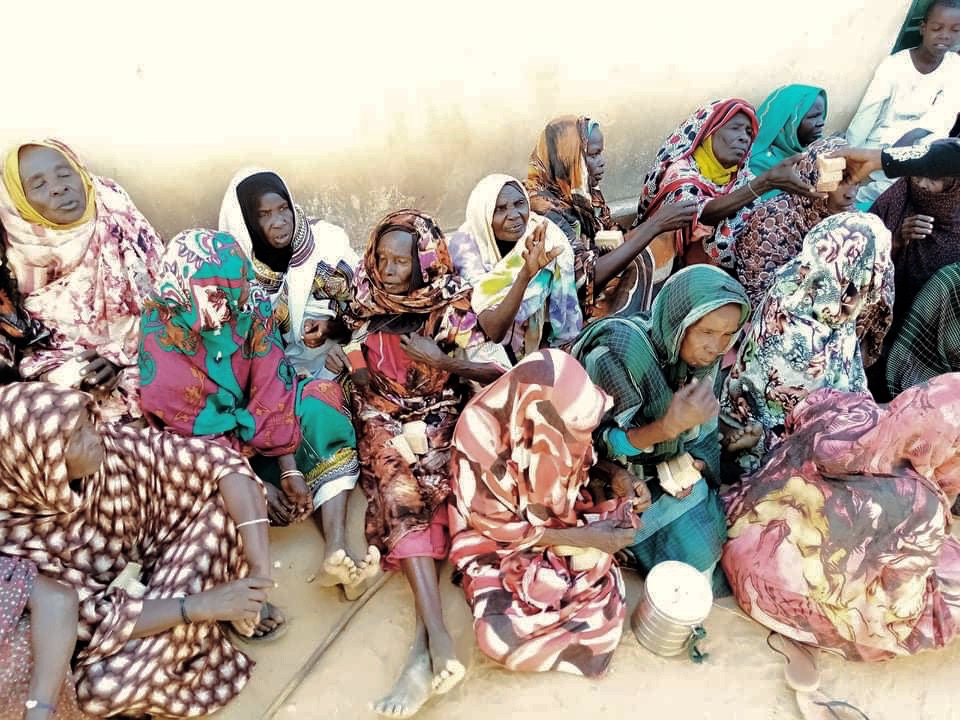 ---
A group of counsellors who provide services to victims of sexual violence in Zamzam Camp, south of El Fasher, reports that much of their work "will be imperilled unless the violence is controlled" in North Darfur.
In a project update published on Saturday, Team Zamzam reported that "continued work depends on the defence of El Fasher from seizure by the RSF." According to the team, "markets and medical facilities, including the facility providing fistula* surgeries for girls and women injured in brutal sexual assaults, cannot survive under Rapid Support Forces (RSF) control."
The report calls for violence in the surrounding region to be managed, infrastructure repairs, restoration of markets, and operation of medical facilities without threats.
"Without a secure humanitarian corridor from Eastern Sudan, Darfur and all its people face the prospect of massive food shortages and a total lack of medical supplies," said Eric Reeves, co-chair of the project and former Senior Fellow at Harvard University's François-Xavier Bagnoud Center for Health and Human Rights. "Air routes from Port Sudan, where most humanitarian assistance remains unmoved, depend upon decisions about whether cargo planes are safe from ground fire. The Wagner Group has provided the RSF with surface-to-air missiles, and a recent assault on the ICRC in Khartoum has heightened fears about air and ground transport."
Living conditions
"In Zamzam, as in the other camps throughout Darfur, shortages of food have become the major concern for everyone. As usual, we focused on purchasing the basic necessities for those most in need."
The report notes a "continuous deterioration" in people's living conditions, security concerns, and health conditions in the camp "because of the current war." In addition, there has been a rise in infant mortality due to malnutrition, and the spread of fever and several diseases due to a lack of sufficient healthcare.
"We noticed great suffering and deep human tragedies in all corners of the camp," reported Team Zamzam; "this results from the lack of food and the inability to buy any supplies."
Counselling and treatment
Since April 15, the psychological condition of those who were receiving counselling "deteriorated slightly in the first and second week of the events, but ever since things have quickly improved for the better." The report blames this deterioration on "the terror that pervaded the entire state of North Darfur because of the violent clashes that took place between the Sudan Armed Forces (SAF) and RSF. Work in this regard (counselling sessions and therapy) did not stop, but continues. Indeed, the number of new attendees is increasing on a daily basis. Currently, we have about 212 victims (most of whom are teenage girls) who come on a regular basis to attend the sessions."
"Our efforts over the past two and a half years have seen the health situation of fistula patients who received treatment increase tremendously," reported Team Zamzam.
The waiting period for fistula treatment may be several months if the patient cannot fund the surgery themselves, therefore, "the counsellors are doing everything in their capacity to provide the necessary support, from psychological counselling to giving moral support to assure the patients." 6 people received fistula treatment in May and June through the Team Zamzam.
Gender-based violence
At the end of May, Radio Dabanga reported a growing number of reported rape cases in greater Khartoum and Darfur. 12 new rape cases in the Sudanese capital were reported on June 12, "bringing the cases of sexual violence documented […] to 36 cases in Khartoum only". On June 16, Radio Dabanga reported at least 27 more rapes across the country.
In a Sudan Situation Report on June 13, the UN Office for Humanitarian Affairs (OCHA) expressed grave concern over the increasing incidents of gender-based violence, particularly sexual violence, and kidnappings targeting women and girls.
In a press statement yesterday, the US Department of State said that the Sudan Troika (USA, UK, Norway) envoys "condemned the widespread human rights violations, conflict-related sexual violence, and targeted ethnic violence in Darfur, mostly attributed to soldiers of the RSF and allied militias, and reiterated calls for the RSF and SAF to control their forces, ensure respect for human rights, and hold accountable those responsible for attacks against civilians.
Project background
Victims of fistulas caused by sexual violence live with chronic incontinence and pain, along with an increased risk of unwanted pregnancy and sexually transmitted infections, including HIV/AIDs. They must also live with the psychological trauma and stigma of rape.
According to Gaffar Mohamed Saneen, co-chair of the project in Zamzam Camp, the assertion that rape and sexual violence are the most likely cause of urinary fistulas is "largely denied by camp society, which in many cases has made the victims the objects of lies and slander." As a result, he says there are likely many silent victims of fistulas in the camp.
The project pays counsellors $100 each per month to provide counselling to over 300 people per month, and two security personnel are paid $100 per month to provide car services for women travelling to El Fasher for treatment.
*A fistula is an abnormal connection or passageway between two organs or body cavities that do not usually connect. A urinary fistula is an abnormal passage between the bladder and the vagina and between the rectum and the vagina. In most countries in Africa, the most common cause of fistulas is childbirth or sexual violence, most conspicuously in the form of rape, gang rape, and the insertion of sharp objects into the vagina or rectum.