Unknown number of people killed in ongoing fierce fighting in Sudan capital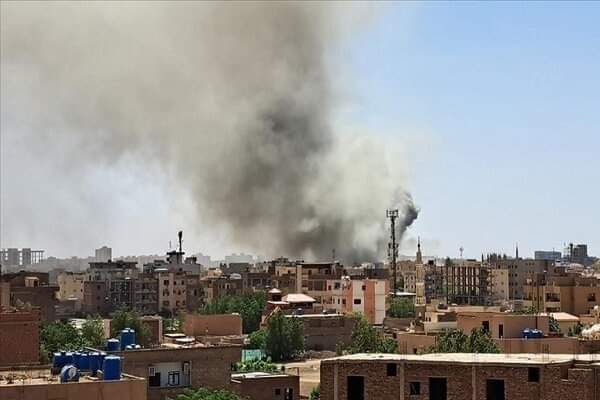 Airstrikes by the Sudan Armed Forces (SAF) on groups of combatants of the paramilitary Rapid Support Forces (RSF) entrenched in the neighbourhoods of greater Khartoum and the exchange of artillery shelling killed an unknown number of people in its three cities of this week. Nine villagers died in an RSF attack on Abu Hamra in North Kordofan on Wednesday.
On Wednesday, the neighbourhoods of El Sawra and Ombadda in Omdurman witnessed battles described as "the most violent of its kind". The fighting continued yesterday.
Army spokesperson Nabil Abdallah reported that they inflicted heavy losses on the RSF in central Omdurman and in the northern parts of Khartoum North. The RSF stated on social media that it was able to repel SAF attacks "from several directions and inflict heavy losses on them".
In Omdurman's El Sawra, a woman was killed and others were wounded yesterday morning, when a missile landed in front of the El Nau Hospital, one of the few hospitals still operating in Khartoum state.
On Wednesday, a large number of people were killed and injured by ongoing fierce SAF-RSF fighting in Ombadda neighbourhood 10, the Ombadda 10 Emergency Room reported. They also accused RSF paramilitaries of terrorising people and plundering houses.
In Halfaya in Khartoum North, two children were fatally hit by a shell.
The emergency room of Jebel Aulia in southeast Khartoum announced that artillery shelling at the Grand Market killed a man and wounded several others on Wednesday.
Residents of Banat and El Fitihab in the southern part of Omdurman are in dire need of water and food. They have been besieged by the RSF for weeks, and the paramilitaries do not allow traders to enter the neighbourhoods.
Um Rawaba
Nine people were killed when an RSF unit attacked the village of Abu Hamra in Um Rawaba, North Kordofan, on Wednesday.
The International Organization for Migration's (IOM) said in a report yesterday that the attack displaced 76 families from the village. The RSF soldiers plundered and burned shops and homes. The report further spoke about an unconfirmed number of injuries and confirmed the continued tension in the area.
On October 1, the RSF attacked the areas east and southwest of Um Rawaba town in the southern part of North Kordofan. Former Sovereignty Council member Siddig Tawir told Radio Dabanga that the attack on Um Rawaba can be seen as an attempt to expand the armed conflict over the entire country.