Sudanese journalists condemn targeting of professionals and volunteers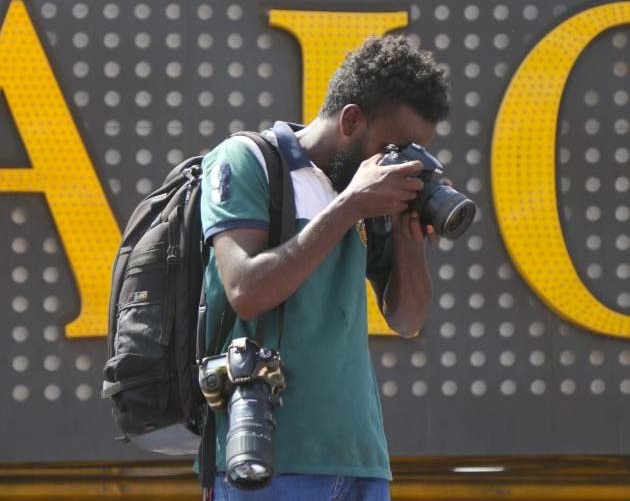 The Sudanese Journalists Network (SJN) is gravely concerned about the increasing number of assaults by the Rapid Support Forces (RSF) against civilians, in particular journalists, doctors, lawyers, members of resistance committees, and other activists. "These human rights violations, including detention, torture, and sometimes even killing, are systematic and deliberate."
In a press statement yesterday, the SJN recounts a number of attacks by RSF paramilitaries on journalists, including the killing of Sudan TV Photographer Esam Marajan. He was shot dead inside his home in Beit El Mal in old Omdurman last week.
The SJN also reported, though without mentioning a date, that an RSF unit stormed the office of the El Madaniya newspaper in the Khartoum III neighbourhood. They broke the door locks and plundered and vandalised the office.
Families and relatives of journalists have been attacked by RSF elements, their homes plundered at gunpoint, the network said, presenting the names of 21 journalists and correspondents who experienced this kind of violence. "Their cars, savings, personal documents, and belongings were stolen or destroyed by the RSF, and they were forced to leave their homes, some under threat, and in dire conditions because of the insecurity [on the roads] and high transportation costs between cities and states."
A RSF unit in El Geneina, capital of West Darfur, held journalist Yousra El Bagir, Africa correspondent at Sky News, along with two members of the channel's crew, for hours. They were captured when they were interviewing people affected by the war. Upon their release, they were ordered to leave the city.
The SJN also documented harassment of journalists by the army and the General intelligence Service (GIS). This happened to journalists sent out to various states: "They have been restricted in their movement and prevented from filming and practising their work. The network previously documented detentions, investigations, confiscation of cameras and personal telephones, and inappropriate treatment of fellow journalists."
The journalists network further condemned the targeting of "youth from the resistance committees and those volunteering in hospitals and neighbourhoods", in addition to the enforced evacuation of homes without providing alternatives or moving them to safe areas and the turning of neighbourhoods and houses into military barracks.
It urged the army and the RSF to ensure safe passages for professionals and volunteers within neighbourhoods, and said that it "holds both conflicting parties responsible for the safety and security of journalists".
On May 12, the SJN reported that photojournalist Faiz Abubakr, winner of the 'singles' category for Africa at the 2022 World Press Photo Contest, was shot in the back "by an RSF soldier" while filming in Khartoum. After he was shot, the RSF detained him on suspicion of being affiliated with Military Intelligence. Abubakr was threatened, beaten with sticks, and tortured with a sharp instrument.