Sudan journalists condemn shooting of photojournalist and 'continued press attacks'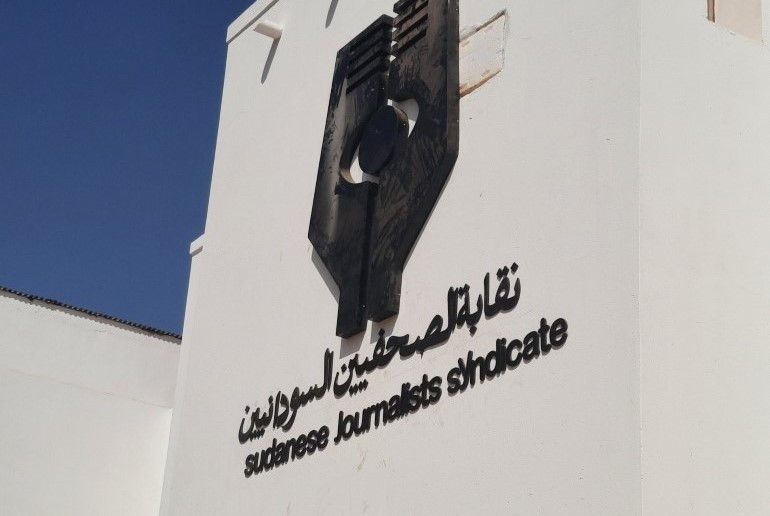 KHARTOUM / MEROWE / EL GENEINA –
---
Photojournalist and Sudanese Journalists Syndicate (SJS) member Ali Shata was shot in the left thigh by soldiers reportedly "affiliated with the Rapid Support Forces (RSF)" in Khartoum whilst he was reporting for Sudan TV on Monday.
In a statement by the SJS yesterday, the organisation denounced the shooting as a "violent act meant to muzzle and prevent them from expressing their opinions".
The group also state that fellow member Omar Kamal was sent a Facebook message which threatened to kill his entire family, and mentioned them by name, age, address, and the names of their schools.
When fighting between the Sudanese army and the RSF broke out on April 15, a BBC journalist was attacked and beaten in Khartoum whilst a correspondent and cameramen for the El Sharg news outlet were detained for hours near Merowe Airport in Northern State.
Since then, dozens more violations against journalists and other press workers have been reported in Sudan. In the second half of May only, more than 40 violations were documented, including enforced disappearances and raids.
Most of the media outlets, especially paper newspapers and radio stations, were forced to stop working completely in Khartoum and other cities due to the fighting and repression.
Last month, Radio Dabanga reported that journalists in El Geneina, capital of West Darfur, are facing the biggest threat. "Journalists are subjected to death threats if they continue to monitor the truth and some of them have been illegally detained."