More Darfur refugees relocated to camps in Chad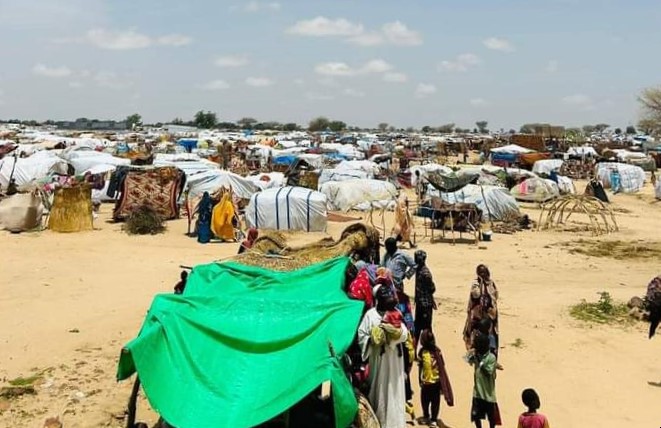 The UN refugee agency (UNHCR) is continuously working with the government of Chad to move thousands of refugees from the border to refugee camps in the eastern part of the country.
On Wednesday, a joint Chadian-UNHCR team began to transport the more than 5,000 Darfuri refugees who were living rough in a makeshift camp near the border to the Iridimi camp in eastern Chad.
Saleh Mousa, a refugee who has been residing in Iridimi for years, about 5,000 Darfuri who fled the violence in Darfur, said that the temporary camp site was located three kilometres from Tine, a town straddling the Sudanese-Chadian border, which "posed difficulties for vulnerable groups such as women, children, and the elderly, to access essential resources".
The first two batches of refugees have arrived in the Iridimi camp. Around 1,000 refugees were transported on Wednesday, while the second batch, involving another 1,000 people, arrived at the camp on Thursday. More than 2,000 refugees remain to be relocated, he told Radio Dabanga
Mousa added that he is particularly concerned about the insufficient food supply in the camp, and expects the situation to worsen because of the rainy season.
In June, UNHCR reported that 26,223 people were relocated to extensions of seven existing camps and two new camps in eastern Chad.
On July 20, Radio Dabanga reported that people who fled the violence in West Darfur to Adré in eastern Chad were suffering from harsh conditions, including food shortages and insufficient shelter materials, amidst heavy rainfall. The World Health Organisation (WHO) reported on July 27 that at least 65 children died from malnourishment in Chadian camps.
According to the most recent International Organisation for Migration (IOM) report, about 377,000 people have sought refuge in eastern Chad.