'Dire situation unfolding' in eastern Sudan displacement camps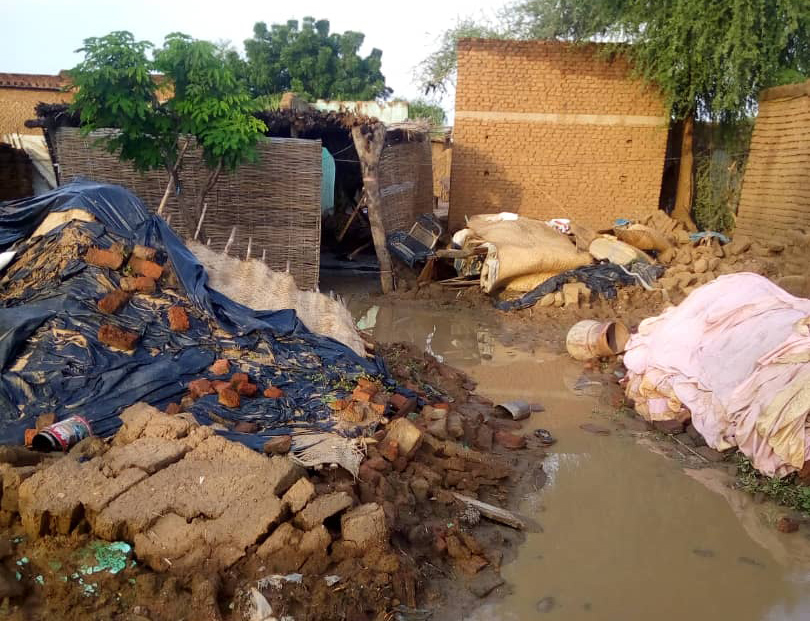 Amidst concerns of hazardous health conditions, limited food availability, and a lack of security measures, worrying reports have emerged from various displacement camps in Sudan's eastern state of Sennar over the past week.
Sennar activist Mohamed Osman told Radio Dabanga that a "dire situation is unfolding", adding that as well as the shelters having to contend with severe food shortages, the situation is exacerbated by the "complete absence of official authorities and humanitarian organisations that could potentially offer assistance".
Osman states that the shelters are now inundated with rainwater due to most camps lacking effective drainage systems. According to him, not only has the rainwater led to structural degradation but it "also facilitated the spread of vector-borne diseases like malaria".
An alert was raised on Wednesday regarding the potential for an imminent environmental catastrophe resulting from the overflowing sanitary facilities. Osman underscored the critical challenge posed by the fact that these facilities are on the "brink of capacity, yet lack the space required for suction equipment to effectively manage the water overflow".
Additionally, Othman highlighted a broader concern, an electricity outage in Sennar, significantly impacting crucial facilities including the Sennar Teaching Hospital.
Chad camps
Paralleling these distressing conditions, similar reports of food scarcity and its dire consequences have emerged from the Arkoum camp in Chad.
In an interview with a resident of the camp, Sheikh Mohamed Yagoub, he told Radio Dabanga that an alarming surge in unusual deaths among children and the elderly is "directly linked to the absence of adequate food rations" since their arrival in Chad.
He states that the inadequate healthcare system in place and the lack of organisations operating within the healthcare sector, have further compounded the gravity of the situation.
Radio Dabanga previously covered the tragic details of those who continue to flee to Chad from Sirba and El Geneina in West Darfur since late May. Many have expressed that a vicious campaign of ethnic cleansing by the Rapid Support Forces (RSF) and allied Arab gunmen is currently being perpetrated.