♦ Sudan: This week's news in brief ♦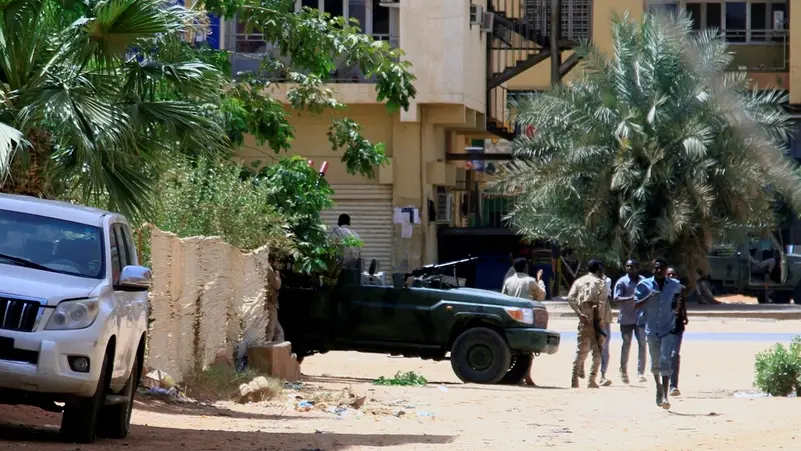 DABANGA SUDAN – June 20, 2023
---
A compact digest of the past week's most-read highlights, from the heart of Sudan. Subscribe to receive this digest weekly in your inbox.
---
Two journalists shot by snipers in Khartoum
 
Khartoum – June 19, 2023. The Sudanese Journalists Syndicate (SJS) condemned the shooting of journalists Osama Sayed Ahmed and Ahmed El Buseili, who work for Al Jazeera news channel, by snipers on El Sitteen Street in Khartoum on Friday. There is not much information about the condition of the journalists after the shooting.
 
The relatively young independent syndicate "condemns this criminal act" and holds the Rapid Support Forces (RSF) fully responsible for the shooting, as the incident occurred in an area controlled by these forces. The SJS also called on all media institutions to protect their journalists to ensure "that the journalist [themselves] does not turn into news".
---
Reports on rapes continue to rise in Sudan
 
KHARTOUM / DIBEBAD / EL FASHER / EL GENEINA – June 16, 2023. The Darfur Bar Association (DBA) has recently heard testimonies from 11 women who were raped in El Shajara neighbourhood in southwest Khartoum. Radio Dabanga received reports about at least 16 more rapes this week.
 
The women reported that drunken soldiers "forcibly took them from their homes and subjected them to sexual assault". According to the DBA, several families from El Shajara reported incidents regarding drunken soldiers but "the commanders responded by dismissing the soldiers' actions as 'isolated incidents'". The Sudanese Combating Violence Against Women Unit said last week that the rape cases registered by the unit "represent only two per cent of the actual numbers".
---
More than 5,000 reportedly killed in El Geneina 'genocide'
EL GENEINA – June 20, 2023. The Sultanate of Dar Masalit reported that more than 5,000 people were killed and about 8,000 were left wounded in 17 attacks on West Darfur capital El Geneina between April 24 and June 12, excluding last week's violence.
 
South Kordofan reports of raids, rapes, and robberies
DELLING / KADUGLI / DEBIBAD / EL OBEID – June 20, 2023. Fighting between the Sudanese army and the SPLM-N El Hilu south of Kadugli, capital of South Kordofan, continued over the weekend. The town of Debibad was raided by paramilitaries of the RSF on Friday and by large groups of gunmen the following days. The entire town was plundered, and three women were raped.
 
Military Intelligence continues to detain activists in Sudan
MEROWE / KHARTOUM NORTH – June 19, 2023. Military Intelligence and the General Intelligence Service (GIS) continue to detain grassroots activists in Sudan, resistance committees from Merowe in Northern State and Khartoum North (Bahri) reported.
 
Horrifying testimonies on West Darfur ethnic targeting as other Masalit Sultan relative is killed
ADRÉ / EL GENEINA – June 19, 2023. Survivors of the attacks in El Geneina, capital of West Darfur, are giving shocking testimonies of the widespread abuses against civilians, especially Masalit tribe members. The DBA reported the killing of Amir Badawi Masri Bahreldin, cousin of the Masalit Sultan, in an attack on his home in El Geneina as civil society notables in the town are targeted.
 
Relative calm in Sudan on first days of 'donor conference' truce
KHARTOUM – June 19, 2023. Khartoum is seeing relative calm after a new 72-hour truce between the Sudan Armed Forces (SAF) and the RSF came into effect on Sunday morning, ahead of Monday's donor conference in Geneva. The death toll of air strikes on Saturday has climbed to at least 30.
 
War fuels acute food insecurity in Sudan
SUDAN – June 18, 2023. The war between the Sudanese army and the paramilitary Rapid Support Forces (RSF) has led to an increased deterioration in food security. The Famine Early Warning Systems Network (FEWS NET*) expects that the number of people in need of humanitarian food assistance will be one of the highest in the world by the end of the year.
 
Call on 'silent international community' to condemn 'heinous crimes' in West Darfur
KHARTOUM – June 16, 2023. A group of organisations has appealed to regional and international actors concerned with the situation in Sudan, whose response to the war in Sudan "has thus far been muted and insufficient," to hold the warring RSF and the SAF accountable for the "ethnic cleansing" currently taking place in West Darfur.
 
Fighting in North Kordofan's El Rahad leaves 10 dead, triggers mass exodus
EL RAHAD – June 16, 2023. Clashes between civilians and members of the RSF in El Rahad, North Kordofan, killed 10 people and wounded seven others. The violent events prompted many residents to flee the town. The fighting caused the El Obeid-El Rahad road to be closed again.
 
Wali of West Darfur assassinated
EL GENEINA – June 15, 2023. Khamees Abakar, Wali (Governor) of West Darfur, was assassinated on Wednesday after unidentified gunmen abducted him from his home in state capital El Geneina.